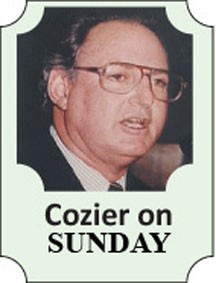 The president and directors of the West Indies Cricket Board (WICB) are, no doubt, closely following developments down under, in their Australian counterpart, Cricket Australia.
If not, they should be. They would find them relevant to their own situation, involving, as they do, changes to the structure of the organisation whose recently appointed chairman, Wally Edwards (a former Test player) describes as "the most sweeping" in its 105-year history.
They follow the recommendations in a report on governance by David Crawford and Colin Carter, commissioned by Cricket Australia. Crawford is the chairman of the board of Australia's major brewery, Foster's, whose similar report in 1992 led to the shake-up of the Australian (Rules) Football League; Carter heads one of Australia's leading football clubs, Geelong.
Among their proposals, accepted by Cricket Australia's six member state associations last week and simply awaiting the rubber-stamp of the present board, is for the number of directors to be reduced from the present 14 to nine.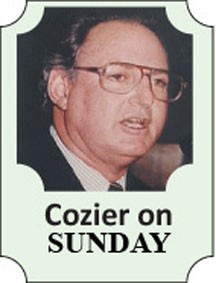 Each state would have no less than one director but they would not be allowed to hold any position on their own boards. Instead, Edwards noted, an appointee would be chosen on their "relevant skills…it could be a high-powered businessman who had never been to a Test match".
He revealed that it is the fourth attempt since he was on the board that restructuring had been recommended only to be knocked back.
After all, it meant members voting themselves out of a position and that has only now happened after Australia's drop from No.1 and No.5 in the Test ranking (more especially their losses to England in successive Ashes series) and the worrying decline in cricket's popularity in the country.
Four years earlier, then WICB president Ken Gordon, similarly concerned with the even more distressing state of West Indies cricket, set up the same type of high-powered committee as the Australians have now done to undertake a governance review. It was headed by the retired prime minister of Jamaica, P.J.Patterson.
Some of its recommendations coincided with those of the Australians, notably the composition of the board, and was submitted to Gordon's successor, Julian Hunte.
A long-serving member who first came on to the WICB as a Windward Islands representative in 1971, Hunte is still the president. He maintains that "approximately 47 of the 65 recommendations" were implemented.
An outraged Patterson is adamant that its most significant points, such as a reduction in the number of directors, have been ignored.
"I challenge anyone to point out a single iota or even the semblance of change which has been made to the composition and structure of the WICB as a result of our report," he raged in a statement in August, 2009, headed 'The status quo is unacceptable'
Accepting that he was butting his head against a brick wall, he has gone about his other business and made no further comment on the continuing problems of West Indies cricket, within the board and on the field.
If implemented. his committee's proposals would mean the mass resignations of the directors to accommodate the reform and, as initially in Australia, that was not going to happen.
The upshot is what Edwards said he found when he first came to Cricket Australia – "a very, very argumentative board, based on state issues" on which bartering and conflicts of interest were rampant.
So, for instance, certain directors demand to know from selectors why their players have not been picked on the West Indies team and venues are known to be often allocated on the basis of vote-swapping.
It is no wonder that the public has long since lost confidence in the WICB. Like Patterson, it acknowledges that the status quo is no longer acceptable.
Finally pressed into action by recent turn of events, Australia has pointed the way to necessary transformation. We wait, without any real confidence, for the WICB to revisit the Patterson Report and follow suit.
*******
THE haste with which the West Indies players rushed to be close enough to Virender Sehwag to shake his hand, pat his back or just simply touch him as he left the field following his record 219 in the ODI in Indore on Thursday was more than just a sporting gesture.
It was as much an appreciation that, while they had just been pummeled for the highest score in ODI cricket by India's opener, they were privileged to be part of it. Other star players from around the world blogged and tweeted similar sentiments after watching on television.
As with other such demolitions of international bowlers by giants of the past such as Viv Richards, Sachin Tendulkar (whose record was left behind in the process), Adam Gilchrist, Sanath Jayasuriya, Matthew Haydn, the West Indies were powerless to stop the onslaught.
Opponents were similarly resigned to such inevitability once Richards was on the go, as he was when he smoked his unbeaten 189 off 170 balls at Old Trafford in 1984 and his 110 off 58 balls in the 1984 Antigua Test.
Tendulkar's unbeaten 200 off 147 balls against South Africa two years ago seemed, at the time, a record too far except that records are there to be broken. At present, those of the fast-scoring kind are most vulnerable as long as Sehwag is around.
Nor are his demolitions confined to the limited-overs format. He is now the only batsmen with single, double and triple hundreds in both varieties; the second of his Test triples, 319 against a scarcely threadbare South African attack in Chennai four years ago, was compiled off 304 balls with five sixes and 42 fours. His strike rate after 92 Tests is 82.12 per 100 balls.
Such destructive batting demands several attributes – among them an ideal technique (Sehwag does not have to indulge in reverse sweeps, scoops and other such fripperies), sharp eyesight and a simple philosophy ("see ball, hit ball" is his mantra).
They don't always gel. The previous match he edged an extravagant cut off his first ball to the keeper. When they do, as in the perfect conditions in Indore on Thursday, even the ranks of Tuscany can scarce forebear to cheer.
Around the Web