By Emmerson Campbell
Medalists at the recently completed Ronald Wilson Memorial Boxing Tournament in Barbados, Ron Smith, Richard Williamson and Delon Charles, will be part of the amateur segment of the 19th edition of the Pro Am Guyana Fight Night card.
The monthly card which comprises four professional and four amateur bouts will box off this Saturday, at the Cliff Anderson Sports Hall.
Smith, who trains at the Guyana Defence Force (GDF) gym, outpointed Lavel Nurse of Trinidad to lift his gold medal at the memorial tournament, will take on Harpy Eagles product Romeo Norville in the feature bout of the amateur segment.
Smith's teammates Williamson (Flyweight elite) and Charles (Bantamweight novice) who both copped silver medals in their respective divisions at the memorial tournament are scheduled to match gloves in what will be a highly competitive bantamweight contest.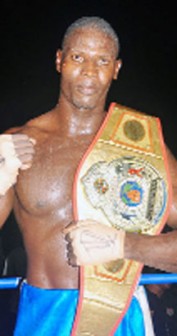 The south paw Williamson who trains at the Pocket Rocket Boxing Gym (PRBG) in Berbice is very skillful and packs power in both hands. Charles, the Forgotten Youth Foundation (FYF) product, who fights in the orthodox stance has a longer reach and is very aggressive. However this will be Charles' toughest test as Williamson is a proven and battle tested pugilist.
In another Welterweight encounter, Travis Fraser, who hones his craft at the Tiger Eyes Gym, also in Berbice, will have his eagerly awaited rematch with GDF's Kevin David. David outpointed Fraser in their previous encounter earlier this year in the 15th edition of the Pro Am card.
Jamal Eastman, nephew of former national Middleweight champion Howard 'Battersea Bomber' Eastman, will also be on the card.
The skillful and promising Eastman, who also trains at the PRBG, will come up against Travis Hubbard of Harpy Eagles Gym in a 75-79 pound bout.
Saturday night's card will be headlined by World Boxing Council (WBC) CABOFE cruiserweight champion, Barbadian Shawn 'The Sniper' Cox and Guyana's current cruiserweight and heavyweight champion Kurt 'The Sledgehammer' Bess for the former's title.
On the undercard, Guyana's Mark Austin will have his much-awaited rematch with former CABOFE and reigning Commonwealth Zonal junior welterweight champion, Barbadian Miguel 'Hands of Stone' Antoine in an eight-round welterweight contest.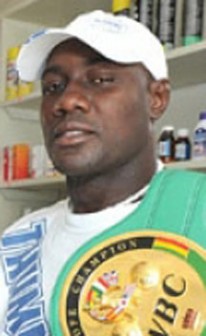 WBC CABOFE Bantamweight champion, USA-based Guyanese Elton 'Coolie Bully' Dharry will face journeyman Orlan 'Pocket Rocket' Rogers in a four-round bantamweight fight while Prince Slowe will make his professional debut against Hewley Robertson in another four-round bantamweight bout.
Boxing buffs are reminded that the card will not be televised live but that there will be a delayed broadcast one week later on National Communications Network (NCN) Channel 11.
As a special attraction two lucky ticket holders will win a trip to Trinidad and Tobago.
The monthly card is an initiative of the Guyana Boxing Board of Control (GBBC) in collaboration with the Sports Ministry and NCN.
Sponsors of the event include Digicel, Giftland Office Max, GuyOil, Courts, Banks DIH Limited and Ansa McAl.
Admission is $1,000 while children will pay half price. Bell time is 20:00 hrs.
Around the Web