(Reuters) – The Denver Nuggets have re-signed free agent center Nene, a model of consistency since overcoming injury and cancer, the National Basketball Association (NBA) team said  yesterday.
The 6-foot-11 (2.11 m) Nene, a seventh overall pick in the 2002 NBA Draft, averaged 14.5 points and 7.6 rebounds last season while leading the NBA in field-goal percentage.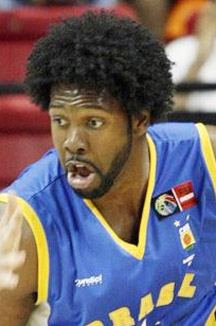 "Quality big men are hard to find, but we feel we have one of the best," Nuggets vice president of basketball operations Masai Ujiri said in a statement. "Not only is he a great player, but he is a great person who will be part of our roster for years to come."
The 29-year-old Brazilian overcame major obstacles to become a dominant NBA big man. Nene missed all but one game of the 2005-06 season with a serious knee injury and was diagnosed with testicular cancer midway through the 2007-08 campaign.
In the three seasons since beating cancer, Nene, who was drafted by the New York Knicks but dealt immediately to Denver, has played in 234 of 246 games.
Around the Web