The University of Guyana (UG) subdued  Bishops' High School on Sunday night  in the opening game of the 2011 and second edition of the Titans Bowl Basketball Tournament at the Cliff Anderson Sports Hall when it bounced off.
The under-21 competition saw the tertiary institution outscoring Bishops' 67-39 for the win.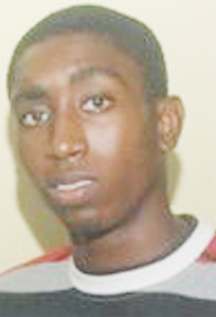 UG played a settled game breaking down Bishops' defence with their superior skill set.
Ryan Dey was the main contributor for UG with 16 points, three steals and three rebounds as he consistently created open shots for himself.
Leron Jackman contributed 10 points for UG while Clayton Reece chipped in with eight points and a good game on the glass with six rebounds.
Daniel Haynes was exceptional for Bishops' as he proved hard to contain.
He was a dominant force on the glass with 16 rebounds, converting second chance points at the rim and ending with a double-double scoring 17 points.
Linden Technical Institute (LTI) made easy work of New Amsterdam Multilateral Secondary (NAMS) as they defeated them 59-23.
Marlon Pollydore, Yannick Primo and Linden Fraser accounted for 42 points of Linden's total score as they contributed 14, 16 and 12 points respectively with their high-octane style of play that kept NAMS off balance the whole game.
Martin Weatherspoon and Ryan Ceaser were the top scorers for NAMS with six points each.
Behind Nikkoloi Smith's 20 points and eight rebounds,  Plaisance turned a competitive first half between themselves and Marian Academy into a blowout winning  59-35.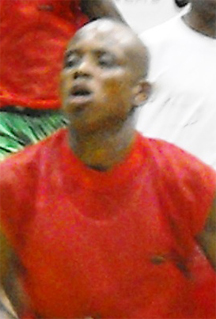 The game was highly competitive as Marian and Plaisance matched each other on the offensive end.
They scored down the court in their varying possessions of the ball, especially with Marian upgrading their roster with former Trust College star Dominic Vincente with the first half which ended 22-21 in Marian's favour.
However, Marian's newly acquired player was a shadow of his former himself as he contributed to turnovers as well as missed a number of open lay-ups and floaters.
Plaisnace on the other end were hard working on both ends of the floor forcing turnovers as the game ended 59-35.
Nduka Horatio also played well for Plaisance scoring 17 points while Ruel Ritch and Patrick Vieira were the only two players in double figures with 16 and 10 points respectively. Vincente ended with two.
In the final game of the night, Kwakwani Secondary walked all over Queen's College (QC).
The game ended 82-28 in favour of the former.
Kwakwani's ability as a team to score and QC's inability to score and keep the ball were simply too much for Guyana's highest rated public secondary school to overcome during the game.
Dominique Winchester was phenomenal for Kwakwani as he led the team with 37 points while seeming to be unstoppable. He scored most of his points at the rim as the QC defence appeared delighted to watch him score the ball.
QC had no player in double digits with John Housty,  the closest to 10 points with eight.
Around the Web