SYDNEY, (Reuters) – Australia's test team have rarely been far away from crisis this year and it has again been the prevailing mood as they prepare to try and prevent another hefty chunk being taken out of their once formidable reputation.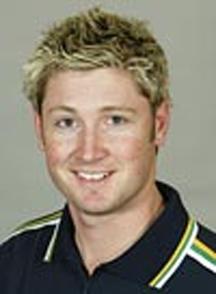 A year that started with the humiliation of a first home Ashes defeat in nearly a quarter of a century has also featured Australia's fourth worst test innings score (47) and a first home test defeat to New Zealand since 1985.
It does not get any easier either, with four tests against an India team eager to become the first from their country to register a series triumph in Australia in what will probably be the last opportunity for a golden generation of batsmen.
"It's a good chance for India, with Australia being through somewhat of a transitional period," former Australian great Adam Gilchrist said recently.
"They are still finding their way. India have got a few good results in the last couple of series (against Australia). I think Australia are aware of that. They need to be on top of their game to hold on to their (undefeated) record at home against India."
The dominant Australian team that boasted the Waugh brothers, Glenn McGrath, Shane Warne, Matthew Hayden and Gilchrist is now a fading memory with only Ricky Ponting's outstanding career statistics a reminder of those halcyon days.
Ponting, who turned 37 on Monday, has been a shadow of the player who racked up the third biggest tally of runs in test history in the two years since he last hit a century.
The former captain is not alone among the top order batsmen struggling for form and, with domestic cricket suspended for the revamped Twenty20 tournament, seven of them have been called in for a training camp before the team is announced for the Boxing Day test.
STUPENDOUS SCORE
Embattled opener Phillip Hughes, whose four "caught Guptill bowled Martin" exits in the New Zealand series once again illustrated the shortcomings in his technique, gets his chance to try and prove his form in a three-day game against the tourists.
Barring a stupendous score in Canberra, Hughes looks certain to be dropped and once again bring into focus what now looks like a bizarre decision to jettison Simon Katich from the group of centrally contracted players this year.
Katich, 36, scored eight centuries and averaged more than 50 runs in 33 tests as an opener but was considered expendable in the pursuit of the regeneration of the team.
Injuries have played their part in Australia's fragility this year too with the likes of Shane Watson missing the entire New Zealand series and exciting fast bowling prospect Pat Cummins lost almost as soon as he was discovered.
The burly Watson, Australian player of the year for the last two years, should be fit to open the batting, if not to bowl, against the Indians.
Despite all the doom-mongering and criticism in the local media, which was for so long used to success after success, there have been some promising signs this year.
The selection panel discredited by their mismanagement of the Ashes campaign has been replaced, with new captain Michael Clarke and coach Mickey Arthur both now having a vote.
Clarke, who assumed the captaincy in March, has started promisingly in the role, making some astute tactical decisions and fostering a good team spirit.
HARD WORK
On the pitch, young quick bowlers Cummins and James Pattinson exploded onto the scene with impressive test debuts to complement a rejuvenated Peter Siddle in the pace attack.
Cummins, 18, took six for 79 against South Africa, while Pattinson, 21, snared five-wicket hauls in both of his first two tests against the Kiwis.  Perhaps as important as the pacemen has been the emergence of Nathan Lyon as a genuine spin option for test matches. The search for a successor for the incomparable Warne, who retired from test cricket nearly five years ago, has taken in 11 bowlers and descended into farce during the Ashes.
Lyon, who took 5-34 on his test debut and showed himself proficient at mopping up the New Zealand tail, will have a tougher job against the Indian batsmen but has shown real mental fortitude in his seven tests to date.
And while one swallow does not make a spring, opening batsman David Warner's brilliant unbeaten 123 against the Black Caps, which would have won the test had he not run out of partners, signalled that the bright Twenty20 talent might well flourish in the test arena.
Behind him, though, there was the now familiar procession of failed innings, leading some, but not all, to conclude that a major overhaul of the top order is needed.
"They've got to forget about the collapses," Mark Waugh said last week. "There's no magic involved, just a bit of belief in your ability and a bit of hard work.
"You don't lose your ability overnight and Ricky and all those guys are pretty good players."
Around the Web