The Guyana Basketball Officials Council (GBOC), which was recently established by the Guyana Amateur Basketball Federation (GABF), will officially begin operations today with a referees' clinic at the Cliff Anderson Sports Hall from 18:00 hours.
Recently appointed President of GBOC, Cecil Chin, made this announcement  while addressing the media during the launching of the GABF National Club Championships on Monday.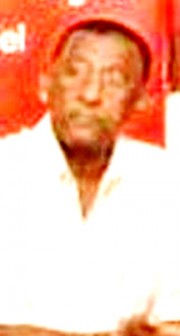 The GBOC was officially launched last Saturday, with an executive committee which also includes Laverne Fraser-Thomas, who was appointed secretary and Adrian George, treasurer.
Chin, who is also a former referee certified by the International Basketball Federation (FIBA) and former Technical Director for the Caribbean Basketball Confederation (CBC) stated that "the federation [GABF] has taken a new stance in terms of its officialdom and smooth running of all its tournaments and GBOC has come on stream," to ensure this is done.
This evening's clinic is being hosted by GBOC to identify and recommend officials and coaches for a FIBA pre-certification clinic, which will be hosted by Glen Clarke from Barbados from April 14-17.
"What happened is that in the past everybody was going and doing these things [FIBA certification clinics] and they were not of the level which was required," Chin explained.
"Our officials need to be good at interpretation and application and some of us over the years may have wanted to interpret and apply it the way we see it rather than the way FIBA sees it or against the rules and regulations, so we wanted to bring everybody on stream and standardize it and say this is not your thing, it's the rules and regulations.
"Before we send forward these guys [officials] to the pre-certification clinic with Mr. Glen Clarke we want to satisfy ourselves that we are giving him the best set, then they can take off from there to go to the other level."
Chin noted that GBOC will categorize its officials under three levels – A, B and C – based on attendance and results from GBOC's referees clinics  and this will determine the level at which they will officiate.
"Based on your ability and your aptitude you will be able to jump from one level to the next, but you will not go to the qualification level for a FIBA certificate from the bottom unless you have passed through GBOC."
Chin revealed that GBOC has its own certification that will be given to officials, making them qualified as a GBOC-certified official.
Further, Chin said that the GABF National Club Championships, bouncing off Saturday, will be used as the testing ground for the newly-formed officials' council.
"The administration [GABF] has done their job, they have given GBOC the mandate that it runs the tournament along the lines of FIBA, so basically that is what GBOC will be doing for this tournament."
Chin described the tournament and this point in time as "GBOC's trial and error period" in the council's plans to have basketball to return to the heights at which it was many years ago.
Around the Web