NEW YORK, (Reuters) – Disgraced Olympic sprinter  Marion Jones has been released by the Tulsa Shock, putting her Women's National Basketball Association career in jeopardy, the team said yesterday.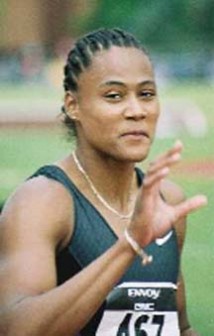 Jones, 35, had turned to basketball after being stripped of her five medals from the 2000 Sydney Olympics after admitting she had used performance-enhancing drugs. She served six months in prison for lying to federal investigators.
Jones appeared in 47 games for the Shock during the past two seasons, averaging 8.6 minutes a game. She was scoring less than a point a game in 14 contests this season.
"I want to thank the Tulsa Shock … for providing me the opportunity to fulfill a dream," Jones said in a statement. "I love the game and welcome another opportunity to contribute to women's professional basketball."
Around the Web