Guyanese fighters Stephan Gouveia and Bert Braithwaite lost their quarterfinal matches yesterday in the American Boxing Confederation's (ABC) third and final qualifiers in Panama City, Panama.
Gouveia, competing in the lightweight division, lost to Wellington Arias of the Dominican Republic 17-6 while Braithwaite went down 11-6 to Yoelvis Hernandez of Venezuela in the junior welterweight division.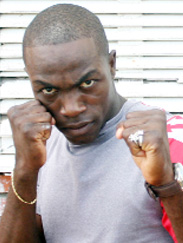 Gouveia had defeated Canadian Jag Sheera 13-11 while Central America and Caribbean (CAC) fighter Braithwaite had edged Uruguay's Johnny Gabriel Baccino Val to get to the quarterfinal.
They have also lost a chance to compete at the 16th Pan American Games, which is scheduled for October in Guadalajara, Mexico.
Around the Web