Malteenoes Sports Club honoured son of the club Kwame Crosse on Wednesday on his selection for the West Indies Under-19 team that will be touring Dubai next month.
Crosse was the recipient of cricket gear from the club, former president of the club Claude Raphael and power company Wartsila. Well wishers also implored the talented all-rounder to give of his best while representing the regional team.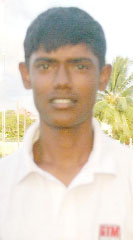 The 18-year-old Crosse said that it was a great feeling to be selected adding that he will continue to work hard to ensure that he produces results for the team. He said he intends to be an asset as an all-rounder but more especially with the bat.
The stylish left-handed batsman also pointed out that he has been working out with the senior team and on his flaws with coach Orin Bailey.
Apart from Crosse, Stabroek Sport learnt that leg spinner Amir Khan and Essequibo pacer Ronsford Beaton were also selected for duties with the regional team.
Meanwhile, President of the Georgetown Cricket Association (GCA) Roger Harper told Crosse that it was a "distinct honour" to represent one's country and the West Indies. He reminded the young cricketer that his selection is a "small step" to the goals that he might achieve in the future.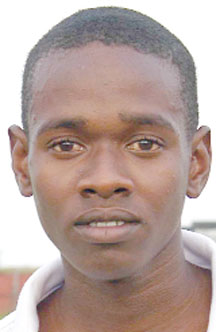 "Respect the opportunity, respect the game and give of your best now. Your technical, physical and mental faculties have got to connect and work together. Work smart, work smart," Harper encouraged the young cricketer.
Former vice captain of the West Indies Under-19 team and MSC first division captain Steven Jacobs also urged Crosse to start conditioning his mind for the challenges that lie ahead. Jacobs opined that Crosse has the willpower and desire to be successful with the WI youth team and he is confident that Crosse will perform. Theresa Pemberton, former executive of the GCA, told Crosse to be a good ambassador and noted that he has made the club proud of his achievement and dedication to improving his game.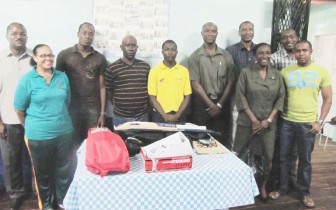 National coach Mark Harper told the gathering that the performances of Guyana and West Indies in the current WICB First Class tournament and World Cup respectively have been disheartening but an occasion like Crosse being selected gives people hope for the future. He recalled Guyana's and West Indies' superiority and hoped for a return to that period as a result of the driving desire of young players.
He told Crosse that making the team was not enough but rather one has to make the opportunity count. He implored Crosse to set a higher benchmark.
Around the Web