Despite the fact that Guyana's senior cricket team finished in the cellar of this year's West Indies Cricket Board (WICB) First Class competition, national coach Mark Harper feels that Guyana's cricket is not a lost cause.
In fact, the former Bermuda coach has seen a few positives from which Guyana's cricket can like the proverbial phoenix, rise again from the ashes. One thing is sure; Harper feels he did not achieve the results he had anticipated.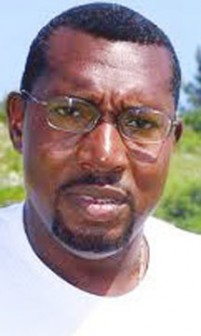 Reflecting on Guyana's performance in the tournament Harper said the team was walking a "thin line of success and failure."
He indicated that although the side was somewhat inexperienced there were instances where they should have won matches.
He referred to the loss to the Combined Colleges and Campuses team by eight runs chasing 200 to win in their second innings as the most devastating.
But the former Guyana middle order batsman and brother of former West Indies senior team coach Roger Harper, was by no means dismissive of the team's abysmal showing although he acknowledged that it was a disappointing season.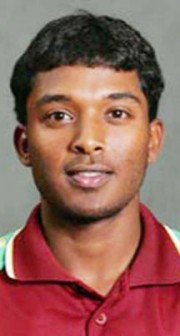 According to Harper, he was satisfied with the fielding and the bowling, pointing out that save for Jamaica (391-declared) and Trinidad & Tobago (434-5 declared) all the other teams were bowled out cheaply.
He commended the efforts of left-arm orthodox spinner, Veerasammy Permaul who bagged the most wickets for the locals, 25, from six matches at an average of 18.88.
Devendra Bishoo, who was called up after the England Lions clash by WI selectors to represent the Regional team at the ICC Cricket World Cup, came in for praise from the coach after he took 15 wickets from three matches at an average of 20.73. Harper also lauded the efforts of pacer Brandon Bess, whose series was prematurely ended with a back strain in Guyana's last game against T&T. Bess was the third highest Guyanese wicket taker with 12 wickets at an average of 25.16. For young Essequibo right arm speedster, Ronsford Beaton who ended with four wickets, Harper said "judging from where he started and where he ended up," is a welcoming sign.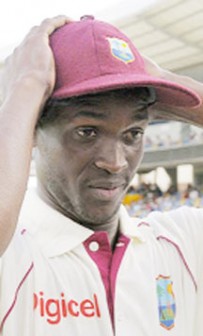 The batting exhibition was the weak link: Rajendra Chandrika topped the team's aggregate with 323 runs (32.30), Derwin Christian scored 267 (24.27), Leon Johnson made 263 (23.90) and Captain Assad Fudadin tallied 231 (231) from six matches.  The other two batsmen to score over 100 runs were Vishaul `Cheesy' Singh with 196 runs (17.45) and Permaul with 136 runs (15.11).  Guyana passed 300 once against Barbados and 200 twice against T&T and Combined Campuses and Colleges (CCC) while their lowest total was 78 against the England Lions.
In summation Harper, who was chosen days before the start of the championship to coach the team, noted that the team was in better positions this year than the previous two years when they also finished at the bottom of the table. He indicated that it was not all doom and gloom as some have made it out to be.
According to Harper, who could not say much because he is still compiling his report to present to the Guyana Cricket Board (GCB), the players were distraught while he surmised that it takes some time to get over their performances. Apart from that, Harper said he thought Fudadin did a good job of marshalling his players and the country's governing body now has an opportunity to draft a long term programme for the preparation of teams for such tournaments. He believes that a national team should have at least two months to prepare for any tournament.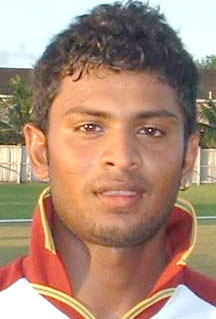 Meanwhile, when asked about his style of coaching that was criticized by another section of the media, Harper said that he has no intention of getting into a slugfest with any member of the media and it is not his job to say what he has done but rather the players and managers should be asked the amount of work he did with the team in the short space of time. Asked what would be his next step for the team, Harper said that he was appointed for the tournament and therefore the decision will be left up to the executive of the GCB to extend or cut his tenure.
Around the Web