Cricket competitions under the aegis of the Georgetown Cricket Association (GCA) will take place this week end at several venues with arch rivals Demerara Cricket Club and the Georgetown Cricket Club meeting in a key first division fixture fixture.
Play in the Carib Beer/Friends of Heroes first division and the Noble House Seafoods second division tournaments will commence today and end tomorrow.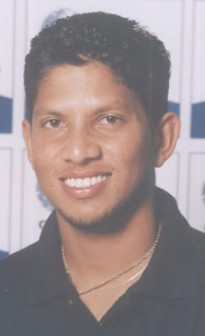 Due to the unavailability of the Gandhi Youth Organisation Ground, the Noble  House Seafoods second division match between the University of Guyana and the Demerara Cricket Club (DCC) will now take place at the Muslim Youth Organisation ground. The umpires will be Clyde Layne and Randolph Rose.
The other match in that competition will see the Guyana Defence Force against Police Sports Club at the Guyana National Industrial Corporation ground with Reginald Grant and Robin Kendall  the officials. The matches will commence at 11am. And in the Carib Beer/Friends of Heroes first division matches, the DCC/GCC clash will undoubtedly take centre stage especially with the news that West Indies middle order batsman Ramnaresh Sarwan has been included in the GCC line-up.
The match will take place at the DCC ground, Queenstown from 9.30am. The umpires will be Matthew Kissoon and Patrick Garnath.
Though Sarwan is expected to play GCC will be led by Leon Johnson with national middle order batsman Vishaul `Cheesy' Singh included in the line-up. Also included in the GCC line up are opening batsman Ravin Bacchus, Ricardo Jadunauth and Raj Naraine.
DCC will be led by Chris Barnwell and the team will include out of favour national middle order batsman Travis Dowlin, national wicketkeeper Derwin Christian, national player Gajanand Singh and young under-15 opener Andrew Gibson. The full DCC team is Chris Barnwell, captain, Totaram Bishun, Derwin Christian, Leroy Primo, Gajanand Singh, Jamaal Hinckson, Andrew Gibson, Uton Munroe, Kevin George and Carlyle Beaton.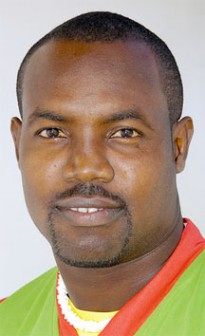 GCC (from) Leon Johnson, Vishaul Singh, Ricardo Jadunauth, Ravin Bacchus, Ramnaresh Sarwan, Raj Naraine, Gavin Singh, Clevon Hyman, Joshua wade, Winston Forrester, Eon Forde, Elton Fernandes, Dellon Fernandes, A. Ramalho and Rampaul Singh. And over at Camp Ayanganna, the Guyana Defence Force will oppose Malteenoes Sports Club with Ernest Hinds and Mario Nichols the officials.
In the final first division match of the round, Transport Sports club will clash with GNIC at Eve Leary. Shannon Crawford and Hortense Isaacs are the officials in charge.
Around the Web