MUMBAI, (Reuters) – Sachin Tendulkar stands at the  heart of a real life drama today which would be rejected  as impossibly contrived if suggested to any director in the  flourishing film industry of his native Mumbai.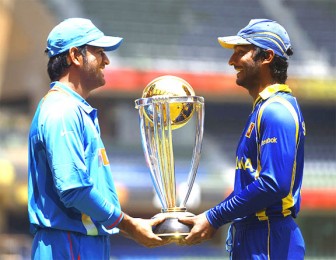 A billion Indians are praying that the best batsmen of  modern times will score an unprecedented 100th international  century and take India to victory in the World Cup final against  Sri Lanka.
All roads have led to the Wankhede Stadium in Tendulkar's  home town for the first all-Asian World Cup final between the  two best teams in the competition.
India transcended the dizzy expectations of their demanding  supporters to defeat Pakistan in Mohali on Wednesday after  overcoming four-times champions Australia in the quarter-finals.
Sri Lanka's progress to a third World Cup final has been  clandestine by comparison but they have done nothing to dispel  pre-tournament assessments that they are the strongest all-round  side in the competition.
In a further theatrical twist, the final will also feature  the man ranked by the Wisden almanac as the leading spin bowler  in the history of a sport described by Ashis Nandy in "The Tao  of Cricket" as "an Indian game accidentally discovered by the  British".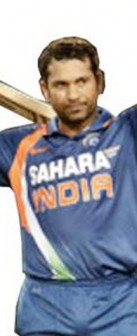 Muttiah Muralitharan is the only survivor of the Sri Lankan  side who brought an extra dimension to one-day cricket at the  1996 World Cup with their delightful blend of aggression and  subtlety.
While Tendulkar has still to play the innings which will  complete a century of centuries, Muralitharan has already defied  the laws of probability in both his final test and his last  match on home soil. Muralitharan captured his 800th test wicket with his final  delivery in a five-day match. He then took a wicket with his  final ball on Sri Lankan soil in the semi-final win over New  Zealand on Tuesday.
MURALITHARAN   INJURIES
The weight of expectation place what would appear unbearable  pressures on Tendulkar, who has not been able to live a normal  life at home for the best part of two decades.
He has remained outwardly unaffected and, if anything, his  fierce commitment to his craft and his resolute self-discipline,  is greater now than at any time his career.
But Tendulkar is now 37 and, although he has given no hint  of retirement, there seems no possibility that he will play in  another World Cup. Muralitharan, who turns 39 next month, has a more immediate  concern. He retires from all international cricket after  Saturday but first he must ensure he takes the field after  struggling with knee and hamstring injuries during the latter  stages of the tournament.
"Chances are good that Murali will play," coach Trevor  Bayliss told reporters at the Wankhede Stadium on Thursday. "He  completed 10 overs in the semi-final and, such is the character  of the man, he will play even with discomfort."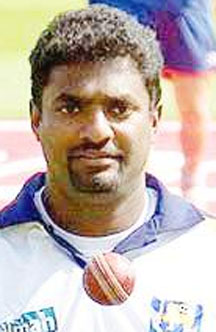 Despite their towering reputations, Tendulkar and  Muralitharan will still be characters in a drama greater than  the fate of any individual today.
Several of their colleagues could sway a game which pits  Tendulkar's explosive opening partner Virender Sehwag against  the searing speed of Lasith Malinga.
Sri Lanka captain Kumar Sangakkara is as effective in any  form of cricket as he is elegant while India's opening bowler  Zaheer Khan is equally dangerous at the start, middle or end of  an innings.
India defeated a West Indies side thought to be unbeatable  in the 1983 World Cup final, a victory which led to the  explosion in the popularity of one-day cricket on the  sub-continent. Sri Lanka came of age as a cricketing nation in  1996 with their win over Australia in the final.
In 2011, either team would be a worthy champion.
Around the Web