Public Relations Officer (PRO) of the Berbice Cricket Board (BCB), Hilbert Foster has resigned from the organization in protest over the state of Guyana's cricket and the expulsion of a player from the county team.
According to Foster one of the main reasons for his resignation was the expulsion of Lloyden Lewis from the Berbice county team although he was performing creditably well.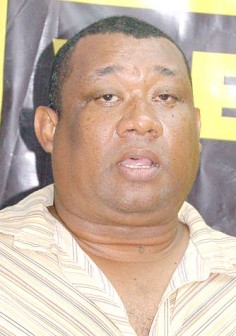 "The administrators of cricket are using their powers for personal gain and that is why I have submitted my resignation because they think about themselves and not others and this has been going on for too long," Foster stated.
Foster made this disclosure to media operatives yesterday at a Western Union-held press conference.
At yesterday's press conference, five young Berbice cricketers received $300,000 worth of cricketing gear.
Foster told this newspaper yesterday that Guyana's cricket over the past several years had taken backward steps with cricket in Berbice the only bright spot.
"I know that every person in Guyana's cricket is disappointed with the current state of the administration of the game.
"This situation has passed the state of madness and the time has come for us to have a clean slate of leadership," Foster commented.
However, while the ancient county has indeed been the brightest fraction of cricket in the nation, Foster stated that his resignation is because of administrators within the BCB that use their powers for personal gain.
Around the Web