KINGSTON, Jamaica, CMC – Ottis Gibson said it's time for critics to leave Darren Sammy alone.
The West Indies coach said he was tired of hearing the questions about the West Indies captain's place in the side, and it was time for critics to ease off.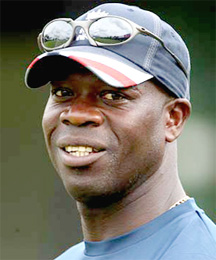 "It's becoming a little annoying hearing people talk about Sammy all the time," said Gibson. "They criticise his bowling, but he keeps taking wickets.
"He's not making any runs, and I would like him to make more runs, but when he gets the ball in his hands, he does a great job for the team all of the time."
Sammy became West Indies captain last November ahead of the West Indies tour of Sri Lanka, replacing Chris Gayle, but many have felt that he was not the ideal choice, considering that he was not a regular member of the side.
West Indies however, have performed creditably under his guidance, even winning a Test against Pakistan last month, although there have been suggestions that his selection leaves the side unbalanced. Prior to the first Test against India at Sabina Park, Sammy had taken 12 Tests wickets at 27.50 runs apiece in his five matches in charge, including 5-29 against Pakistan last month at the Guyana National Stadium.
His bowling has been less flattering in the one-day matches, taking 17 scalps at 44.70 in 22 matches.
"Hopefully, people will focus on things other than Sammy not bowling 100 miles an hour, and he keeps getting wickets all of the time," he said.
"Sammy got wickets in the Pakistan series, and of course, our history has been built on fearsome fast bowling, but we do not have the kind of fast bowlers that we had in the past.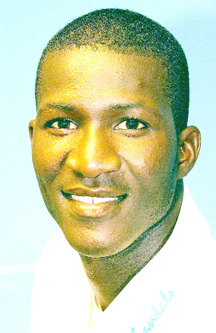 "We have to find the right combination to be able to go out and win Test matches – and he has proved effective all the time."
Gibson also defended West Indies' decision to leave Kemar Roach out of the 11 for the Test, preferring Fidel Edwards instead.
"Kemar has bowled very well for us in recent times, and he has been keeping Fidel, one of our best bowlers for the last four or five years, out of the team," he said.
"On this occasion, the selectors decided that we wanted Fidel to run in and be aggressive at the Indian players, and they believed he has shown more aggression than Kemar, and they went for Fidel.
"But Kemar is still a very integral part of our cricket going forward, and he has justified the selection. He has bowled well, he has bowled hostile, he has bowled with good intensity, and he has taken wickets."
Around the Web