By Colin Benjamin

Demerara scored a tense  four wicket victory over Cellink Berbice yesterday to be crowned 2011 champions of the Guyana  and Trinidad Mutual three day Inter County tournament.
Demerara reached their target of 51 for the lost of 6 wickets yesterday to conclude the three-day format of the 2011 Guyana and Trinidad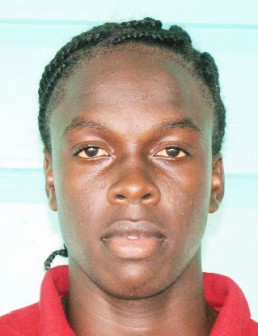 Mutual (GTM) Under-19 competition at Police Sports Club Ground, yesterday.
The day's play which was delayed until the mid afternoon session due to overnight and early morning showers which left that entire playing area unfit for play.
Play eventually commenced at 15:30 hrs when the umpires finally deemed conditions fit for play after numerous inspections.
Demerara resuming on their overnight 12 for 1 needing a mere 38 more runs for victory seemed set for a comfortable victory.
But the boys from the ancient county had other plans and, led by the spin duo of Jamal La Fleur and Gudakesh Motie-Kanhai who had figures of 15-7-27-5 and 15-8-16-1 respectively.
La Fleur's five wicket haul completed a good two days for him, having top scored with 40 in Cellink Berbice's second innings.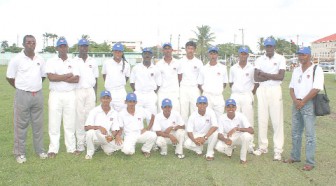 The Berbicians fought back manfully as Demerara collapsed in another example of local youth batsmen's vulnerabilities against spin bowling of varying degrees of quality.
Demerara skipper Kwame Crosse could only stand and observe nonchalantly as wickets tumbled around him.
Most embarrassingly that of first innings hero Denesh Mangal who hit a lofted drive down the throat off long-off to leave Demerara precariously placed at 32 for 6.
Cellink Berbice at this stage was back in the contest, while Demerara was doing a good job of potentially snatching defeat from the jaws of victory.
But Demerara's blushes were to be saved by the star of the match Amir Khan, who strode to the crease cool, calm and collected and hit the second ball he faced by off-spinner La Fleur over wide long-off for a massive six. Two overs later he fittingly hit the winnings runs as he smashed a delivery from Motie-Kanhai to the long-off boundary for four runs. Crosse finished 22 not out & Khan 12 not out.
The competition now moves onto the limited overs format tomorrow at either the National Stadium Providence or Police Sports Club Ground.
Scores: Demerara 178 all out and 51 for 6, beat Cellink Berbice 141 and 86 all out by 4 wickets.
Around the Web