By Treiston Joseph
President of the Guyana Olympic Association (GOA), KA Juman Yassin last Monday expressed his views on the current state of West Indies cricket along with his thoughts on the power struggles within the Guyana Cricket Board (GCB) and the Guyana Football Federation (GFF) at a GOA press conference.
The press conference which was held to highlight the staging of the Olympic Day walk, run and jog on Sunday gave Yassin the opportunity to speak out on the long standing issues.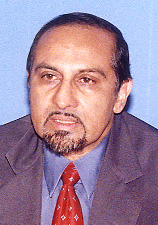 While Yassin has no affiliation with cricket since it does not fall under the umbrella of the International Olympic Committee (IOC) – the GOA is one of over 200 National Olympic Committees – he felt compelled to speak on the matters after a number of questions related to the issues were posed to him.
However, with the current state of West Indies cricket and the feud between the West Indies Cricket Board (WICB) and some of their senior players, especially Chris Gayle, Yassin expressed disappointment in the way things panned out while making a suggestion to resolve the current situation.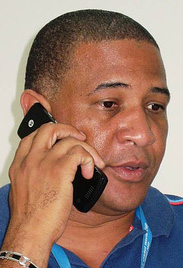 "I am somewhat dissatisfied with the WICB, I appreciate the fact that if a person, let's say Gayle disrespects the board, they should not accept it and they should try to get an apology or investigate what has caused it…, but it seems to me that the persons who were at the meeting with Gayle, that it was a recipe to not have a resolution to the matter, because Dinanath Ramnarine has always had problems with the board and then you have Ernest Hilaire who was always at odds with the West Indies Players Association (WIPA).
"They should have had someone there who would have been able to sit and discuss the matter objectively," he said.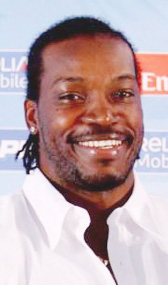 "I believe if that should occur there can be a resolution because no man is bigger than the game, but I think the West Indies need Gayle and he has shown his support by being at the games," Yassin stated.
Meanwhile Yassin made a suggestion to both the GFF and GCB at the press briefing since he thinks that the current power struggles are bringing the progression of both sports to a standstill.
"It seems to me that the parties involved in the contentious matter are really bringing down the sports and they should perhaps wish to consider stepping aside and I think it's at a point that it should be considered.
"I'm certain that they have the game at heart and I'm certain that they are not there just to become president and so in order for there to be a resolution they should consider stepping aside for a less contentious person to take over so they can be able to reunite," Yassin commented.
Around the Web