Guyana Cricket Board (GCB) president Chetram Singh, on behalf of the executives and cricketing public, has extended  congratulations to prolific Guyana and West Indies batsman Shivnarine Chanderpaul on his surpassing the record for the most Test appearances by a West Indies player.
"It has been a long journey from your home ground, Bourda, where you made your debut in 1994. During that journey, you have performed in all of the major arenas around the cricketing world, establishing yourself as one of the most consistent and durable batsmen of this era.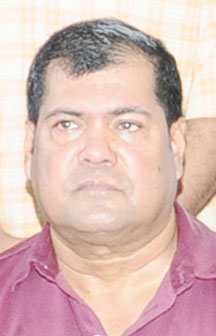 "We who were at Bourda that day in 1994 still remember the excitement we felt when, as a 19-year-old, you took that first step and announced to the world that you had earned a place and were ready for international cricket.
"That long journey must inevitably be physically and mentally tiresome, faced, as you have been, not only by the best bowlers in the world, but from those within who have never fully appreciated your commitment and value to West Indies cricket," according to the statement coming out of the GCB headquarters on Regent Street.
The GCB also expressed hopes that Chanderpaul will continue to push on and find the energy and the interest to further contribute to West Indies cricket and to cricket in general.
Around the Web