LONDON, CMC – West Indies will play a Test against England at Lord's on their tour in May and June next year, after all.
The England & Wales Cricket Board announced yesterday that the famous ground had been awarded the Test, following a competitive tender process for bids by international venues.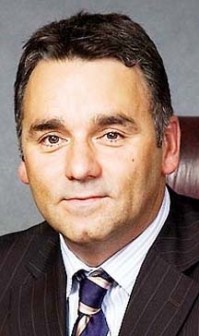 The match, which had originally been awarded to the Swalec Stadium in Cardiff, Wales was put back out to tender last month, after Glamorgan advised the ECB that it would be late in making its payment of the staging fee for hosting this year's Test between England and Sri Lanka.
"I am personally delighted by this decision, which will be welcomed by members of [the Marylebone Cricket Club], other cricket followers and, I am sure, the cricketers themselves," said MCC Secretary & Chief Executive Keith Bradshaw.
"Whilst the club supports all formats of the game, it is Test cricket which remains the pinnacle of our sport."
The earlier decision to award the Test to Cardiff met with much criticism, and was abandoned after the financial loss sustained due to poor weather and lack of spectator support in the Welsh capital earlier this summer.
The MCC re-emphasised the size and prestige of Lord's, as well as the substantial spectator support enjoyed by the "home of cricket".
West Indies have always played a Test at Lord's since attaining Test status 83 years ago, with next summer's match being the 20th between the two teams at the ground.
"The WICB is pleased that the tradition of the West Indies team playing at the Lord's – the home of cricket – continues," said President of the West Indies Cricket Board Julian Hunte.
"We look forward to a competitive match at the revered venue and throughout the tour."
The historic victory at Lord's in 1950 – the "Victory Test Match" – had such symbolic significance because it was achieved at "headquarters".
Three consecutive Test Matches in 1963, 1966, and 1969 were drawn in circumstances in which either side had the chance of winning right until the end.
Because it was contested so evenly throughout – with just four runs separating the teams on first innings, and all fours results being possible until the penultimate ball – the match at Lord's in 1963, in which West Indies were led by the late Frank Worrell, is regarded as being the most exciting and evenly balanced in Test history.
But the game will be under pressure for public support and media coverage next summer.  Sports coverage will be dominated by the approaching Olympic Games, which will commence the month after the West Indies' tour ends.
Whatever other space is available on the sports pages could be well given over to the Euro 2012 soccer competition.
Otherwise national and international attention generally in June, and the build up to June, will be directed to the activities of the Royal Diamond Jubilee marking the 60th anniversary of the Queen's accession to the throne.
Around the Web