BIRMINGHAM, England,  (Reuters) – Warwickshire  County Cricket Club, which hosted the England-India test that  ended on Saturday with the home side crowned the world's best,  has incurred a 29 million pound debt to retain its international  status but has no regrets about the "risk".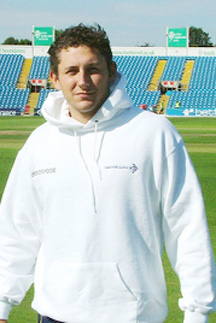 A new four-floor stand at the Edgbaston pavilion end that  has increased capacity by 25 per cent to 25,000 — making the  ground the second-largest cricket venue in England behind Lord's  — should ensure many more international games in Birmingham  despite the financial burden.
The significant investment mirrors similar radical steps  taken by other English cricket grounds such as Headingley in  Leeds and Old Trafford in Manchester, as they stake their  futures on remaining as major match hosts.
"A number of us were in a difficult position three years ago  when existing staging agreements were coming to an end and there  was a real threat that we would not get any more test matches  unless we delivered top-class facilities," Warwickshire's chief  executive Colin Povey told Reuters.
"There was no certainty about our future revenues. The club  could not have remained without being a test venue. If you are  an Edgbaston, Trent Bridge or Old Trafford you have an  infrastructure that is way too big for domestic cricket and  without international revenues we could not remain.
"That was true of us. We could not have retained a 20,000  seater stadium for championship cricket in front of 1,200  people. That's why I'd rather be in the position we are in now  than where we were three years ago with outdated facilities."
Warwickshire started the development four years ago and  despite a few teething troubles with malfunctioning new  permanent floodlights caused by a power cut, the feedback has  been positive.
"The new stand is magnificent," England's Tim Bresnan told  Reuters.
"I would put it up there in the top three of world playing  areas. That's from a preparation point of view, and the viewing  gallery is absolutely outstanding — a very comfortable place to  sit and watch cricket."
It is important that such feedback has been forthcoming  given the level of the investment.
The club borrowed 20 million pounds ($32.55 million) from  Birmingham City Council to be repaid over a 30-year period.  Another 9 million was created by a land deal enabling  development around the ground.
 FIERCE COMPETITION   
A grant from the England and Wales Cricket Board (ECB)  funded the floodlights, while a remaining 3 million came from  the club.
"Warwickshire had to take that risk as they could have spent  5 million and then had to redevelop again in six or seven years  as facilities advance," former Warwickshire and England fast  bowler Gladstone Small – who sits on the club committee – told  Reuters.
"At least now this is for a long time which should keep  Edgbaston at the forefront among the most prestigious test  grounds in the world."
Povey, a former chief executive of beer company Carlsberg,  believes that if the ECB had not become more demanding in terms  of its test match staging requirements then grounds such as  Edgbaston and Old Trafford would not have made the improvements.
The arrival of three extra test venues in Britain over the  last decade — Cardiff, The Rose Bowl and Durham — has meant  that the six traditional test venues — Lord's, The Oval, Trent  Bridge, Old Trafford, Headingley and Edgbaston — can no longer  take their host status for granted. Competition is fierce.
All the major grounds made a presentation to the ECB this  month, pitching their facilities before an announcement is made  on who will host prestigious series in upcoming years, like the  Ashes in 2013 and 2015 and India in 2014. The results will be  known in September.
Around the Web