GALLE, Sri Lanka, (Reuters) – Sri Lanka will bank on  its spinners in the first test match against Australia starting tomorrow in Galle, a pitch historically favouring turn, but the visitors' debutant bowlers may cause trouble to the host  nation's batsmen.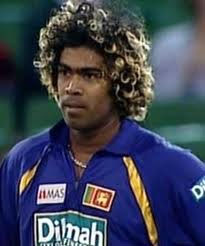 Both nations, playing a test against each other for the first time since 2004, are lacking bowling quality they once had in the likes of Australia's Glenn McGrath and Shane Warne and  world record wicket-taker Muttiah Muralitharan and Chaminda Vass  from Sri Lanka.
Australian pacer Mitchell Johnson and Sri Lankan spinner  Ajantha Mendis have bowled impressively in patches in the past,  but other bowlers are yet to show they can consistently take  wickets in tests.
Australia outperformed Sri Lanka in the five-match one-day  series 3-2, despite pacer Lasith Malinga's reverse swing hat-trick magic in the last ODI.
The absence of Malinga through retirement from test cricket  may be a relief for Michael Clarke's team, but Sri Lanka still  arguably have the edge in spin with Ajantha Mendis, Suraj  Randiv, and Rangana Herath, who collectively have 46 test  matches under their belts.

They also have the advantage of uncapped spinner Seekuge  Prasanna who bagged 3-for-32 in his one-day debut against  Australia.
Galle's wicket has historically has been a slow one with  Muralitharan being the highest wicket taker with 111 to his name  in just 15 tests.
Mendis and Herath have taken 21 and 10 wickets respectively  in four matches apiece.
Australia will rely on uncapped spinner Nathan Lyon and  Michael Beer, who had just played one test match against  England, capturing only one wicket.
Clarke also has been a useful part time left-arm orthodox  spinner.
"I think the wickets are going to spin a fair bit and spin  bowling, how you play spin-bowling, is going to play a big part  in the success of either team over here," Clarke told reporters  after the final one-day match.
Clarke will lead a new-look Australian test team for the  first time since taking over from Ricky Ponting.
"Right now we're desperate to beat Sri Lanka in Sri Lanka in  the Test series," said Clarke. "We're a long way from becoming  the number one team in the world at this stage.
"We're ranked five so our goal is to get to four and by  beating Sri Lanka in this series I think we can. That's our goal at this point."
Around the Web