Berbice go into today's final at the Albion Community Development Centre ground hoping to continue their recent dominance over Demerara sides as they aim to win back-to-back Inter-County one day titles.
With the Guyana Cricket Board (GCB) deciding before the competition to keep the final in the Ancient County this year, instead of at the Providence National Stadium, the Berbicians will feel their chances of achieving this task will be increased by playing in front of home fans.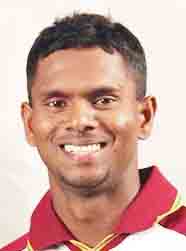 Although most patrons will obviously be out to support Berbice, the presence of Shivnarine Chanderpaul in the opposition line-up will certainly bring out cricket fans in that region to see the Guyana and West Indies legend in the flesh.
But if Berbice Coach Adrian Amsterdam has his way, Chanderpaul's stay at the crease could be brief.
"We have special plans for him, which I will not reveal, so Demerara and Chanderpaul will be in for a surprise," Amsterdam told Stabroek Sport earlier this week.
Demerara, as coach Orin Bailey highlighted in speaking to this newspaper during the week, has taken great confidence from the fact that last week at the Everest Cricket Club Ground, they thrashed Berbice by seven-wickets, dismissing them for a paltry 127.
One can argue, though, that the Berbice players were at a disadvantage having to bat first on a pitch which was a bit damp due to being under-covers for three-days beforehand.
The spinners are expected to be key players having accounted for 43 of the 66 wickets to fall in the competition so far.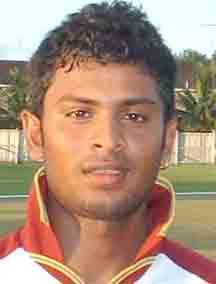 So the Berbice spin-quartet of off-spinners Steven Latcha, Royston Crandon and Narsingh Deonarine along with left-arm spinner Eugene La Fleur will be expected to have a say on the proceedings.
The absence of Amir Khan from the Demerara lineup due to his commitments with the West Indies Under-19, will depend on the duo of off-spinner Zaheer Mohammed – the only bowler to claim a five-wicket haul in the competition and left-arm wrist spinner Totaram Bishun to provide tweaks, turn, spin and guile for them.
A slow wicket is expected and, with the match commencing early, in an effort to avoid the scenario of seasonal bad light bringing a premature end to game, as was the case during the Demerara and President's XI game at Bourda, early morning moisture could be fairly helpful for the quick-bowlers and as a result, the toss could be crucial.
Teams: Demerara squad: Leon Johnson (captain), Shemroy Barrington, Trevon Griffith, Gajanand Singh, Vishaul Singh, Robin Bacchus, Zaheer Mohamed, Amir Khan, Joseph Perry, Paul Wintz, Kellon Carmichael, Andre Still, Totaram Bishun, Elton Baker, Orin Bailey (Coach), Sherlock Atwell (Manager)
Berbice squad: Assad Fudadin (captain), Richard Ramdeen, Narsingh Deonarine, Royston Crandon, Jonathan Foo, Rajiv Ivan, Anthony Bramble, Devon Clements, Eugene La Fleur, Steven Latcha, Shawn Perreira, Krisendat Ramoo, Michael Newland, Keon Joseph, Assad Fudadin, Adrian Amsterdam (Coach), Mark Lyte (Manager)
Around the Web