The  annual five stage cycling road race organized by the National Sports Commission will take place early next month Director of sport Neil Kumar said yesterday.
According to Kumar, the organizers met recently and decided on September 5,6,7 and 8th  for  what is probably one of the most eagerly anticipated cycling events on the local calendar.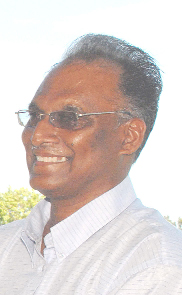 Kumar also said that one of the decisions taken recently was to have team riding in this year's race and as such, for the annual three and five stage races, teams from Linden, Berbice,  East Coast and Georgetown will be allowed to compete.
Kumar said this decision was taken in light of Guyana's participation at the just concluded Alba games in Venezuela where Guyana  ended with some 12 medals.
Kumar said  following the Alba Games a decision was taken that team riding was paramount and would be incorporated into the two NSC-sponsored road races with immediate effect.
Comments

On the back of recent sublime form, Hamza Eastman continued his victorious ways yesterday.

In an extraordinary display of speed and stamina, Team Alanis' Paul DeNobrega took the spoils of the 5th annual CARICOM 50-mile road race with a wire-to-wire win yesterday at West Demerara.

Top cyclist Michael Anthony was a double winner yesterday as the first stage of the 17th annual three-stage memorial cycle road race in memory of former Guyana president Dr Cheddi Jagan concluded in West Demerara.
The cream of the nation's wheelsmen will once again turn the roadways of West Demerara into their battleground today when Hassan Mohamed continues his cycling calendar.

United Cycle Club's (UCC) Albert Philander held off a strong challenge from national road race champion Raynauth Jeffrey of Team Coco to win the feature 35-lap event at yesterday's National Sports Commission (NSC) sponsored 11-race cycle programme in the National Park.