– Alpha also wins
Marvin Joseph produced a terrific performance,  recording a hat-trick which propelled Pele into the semifinal of the annual Mayor's Cup Knockout Football Competition at the Georgetown Football Club Ground on Sunday night.
Pele crushed Riddim Squad 5 – 0 in the feature battle of the evening while Alpha United dominated Santos in the curtain raiser 3 – 0.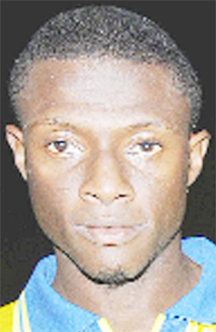 Joseph drew first blood for Pele in the 29th minute after the team had some well built plays that did not finish successfully. His goal was the lone goal of the first half in which Pele commanded ball possession.
The second half was a complete different ball game with Pele unleashing a relentless attack that buried the opposition in an avalanche of goals.
Joseph recorded his double in the 51st and completed his hat-trick in the 66th minute while his team mate Konata Manning and Sheldon Holder supported with goals in the 76th and 79th minutes.
In the opening match Alpha's resilient midfielder Shawn Bishop put them ahead as early as the 16th minute then striker Anthony 'Awo' Abrams doubled the lead for them in the 34th minute.
Santos entered the second half behind Alpha by two goals and kept them at bay for quite some time before Dwayne Jacobs pierced the uprights in the 86th minute to seal the deal and move on to the semifinal.
The competition continues tomorrow at the GFC Ground with Fruta Conquerors meeting the Guyana Defence Force (GDF) in the curtain raiser at 6pm while BK International Western Tigers challenges Sunburst Camptown in the feature at 8pm.
Around the Web