Outgoing second Vice-President of the Guyana Football Federation (GFF) Franklyn Wilson firmly believes that long-standing President Colin Klass can be upstaged if all sub-associations became more proactive, starting with properly constituted clubs, and shared the same vision for the game's development.
According to Wilson, who will not be seeking re-election, this could be a "bold and potent force" against Klass, who has headed the GFF since 1989.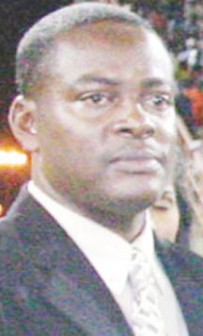 Wilson, 39, reiterated that the "associations have to show what they are doing in their own backyard and desist from the bickering.
"The associations have to get their act together; the continuous stone throwing needs to stop and the larger associations have to encourage the smaller associations. If this is done then they can become a potent force if they are vying for higher office."
Wilson spoke just days after some disenchanted football officials had expressed frustration over Klass serving another four years at the helm of the GFF.
Wilson remained adamant that there has to be a solid foundation on which to unseat Klass. Wilson, who has been an executive in the GFF for more than a decade, said the upcoming elections should focus on banding together for the furtherance of the game and development of youth.
At the moment Wilson believes there is no proper junior programme.
When asked whether the GFF could have done more for the development of the game Wilson replied, "Enough is never enough." However, he indicated that there should have been more "infrastructure, more tangibles".
He was referring to the FIFA Goal Project, which was launched in February last year at Orangestein, East Bank Essequibo. At the launch, it was promised by Klass that the first phase would have been completed within a five-month span with Alki Investment Inc being responsible for the construction of the US$400,000 facility.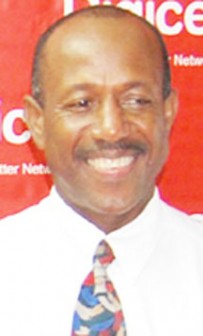 The goal project should have included a national technical centre with a playing field, stands, dressing rooms and accommodation. This facility also would have been used to offer a more advanced level of training for national teams at every level.
The GFF has been receiving US$250,000 since 1998 from FIFA's Financial Assistance Programme (FAP) and Wilson believes that the project's first phase should have been finished, especially in view of other countries like Suriname and Trinidad & Tobago completing three projects.
Wilson, who is also a journalist, conceded that the GFF is still paying the mortgage on its 17 Dadanawa Street, Section 'K' Campbellville premises, along with having to pay staff, prepare national teams for local and international competitions and providing stipends. He said these are expenses that the association has incurred but again stressed that the GFF has to have a facility of its own.
Meanwhile, when Stabroek Sport enquired of Wilson whether there was a falling out between him and Klass he said no. The former PRO of GFF and president of West Demerara Football Association said that it was time to step down and give another person an opportunity to perform.
He indicated that his contribution to the sport has been worthwhile and he will still be around to serve the game in some way that may be outlined by the GFF.
Wilson is currently coordinating the Lens Craft Under-15 football championships.
Around the Web