The Guyanese footballers currently campaigning in the United States are making the best of their opportunities so far.
Three of the seven  are on trial with  a top New York club  for professional contracts while the others are keeping Team Guyana in contention for top honours in the Digicel Caribbean Cup.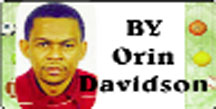 National captain and top defender Howard Lowe, goalkeeper Ronson Williams and midfielder  Abassy McPherson  displayed their skills before officials of FC New York in an initial session and will have another trial later this week.
FC New York is a leading contender in the United States Soccer League (USL) Pro,  which essentially is one level below Major League Soccer (MLS), the highest level of competition in the country.
And its coach Paul Shaw  has been immediately impressed with the Guyanese trio, especially Lowe.
According to Guyana's international coordinator Garth Nelson, Shaw has dubbed Lowe "Ice Man" and has made him a leading candidate  to be drafted into the team for next year's roster.
Nelson said the Guyanese players can only be drafted for 2012 as  the 2011 season is well underway and will conclude within three months.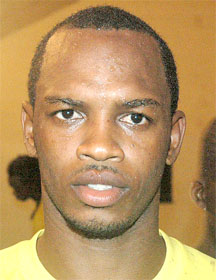 USL clubs are allowed seven foreign players and  one or more of the Guyanese trio could be the first to represent the club which produced an impressive showing in a narrow 2-1 loss to MLS powerhouse New York Red Bulls, in the U.S. Cup before a  huge crowd and national television audience last weekend, at Red Bulls Stadium.
The Cup is the United States version of England's FA Cup which involves clubs from all levels of competition in a knockout series.
The trio and  the other four  players  are aiming to win  Team Guyana's first ever  Digicel Caribbean Cup title.
Team Guyana defeated St Lucia and held the Grenada national team, which competed in the Gold Cup, to a 0-0 draw, in their  highlights so far. They also drew with Dominica before the locals joined the squad.
Nelson said he is quite impressed with 19-year-old Kevin Beaton, a former Top XX striker who scored a hat trick against St Lucia and netted another three-goal tally against a Greek New York lineup in a practice game last week. "He has a bright future and should make a big impact for the Guyana national team in the near future," the New York-based Nelson stated.
Devon Millington, Dwight Peters, Dwain Jacobs are among the other locals campaigning in the Big Apple.
Meanwhile Nelson confirmed that Gregory `Jackie Chan' Richardson, Guyana's leading forward, was traded from  the USL's Carolina Rail hawks to Puerto Rico Islanders, and not to the MLS's Seattle Sounders, contrary to local reports.
Around the Web