Alpha 'The Hammer' United is threatening legal action against the Kashif and Shanghai Organisation after they failed to deliver on their promise of the $5M Plus One kit, eight months after the completion of the tournament.
At one of the pre-tournament press conferences organisers of the end-of-year football extravaganza, Kashif Mohammed and Aubrey 'Shanghai' Major said that the top four finishers were going to receive Plus One Kits, along with their various prize monies.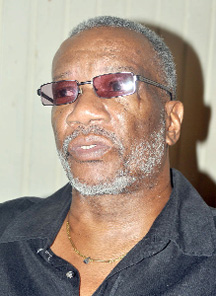 Alpha United, by virtue of defeating Pele 3-2 to win the 21st edition of the tournament, was entitled to $5M worth of football supplies from the US-based company while the runner-up tea, would have received $3M worth.
However, eight months into the year, president of the winning club Odinga Lumumba said that they have not received any of the promised kits but rather a royal run-around by the K&S organisers. Stabroek Sport also learnt that the other teams have not received theirs either.
Calls to presidents of the Pele and BK International Western Tiger Football Clubs Carey Jacques and Gordon Gilhuys respectively were unsuccessful.
Lumumba had stated at a press conference a week ago that he was tired of the run-around and disrespect from the organisers of the tournament, adding that "every month is next month."
He also questioned the credibility of Muhammad and Major while stating that if a court injunction has to be brought to discontinue the tournament then that will be the case.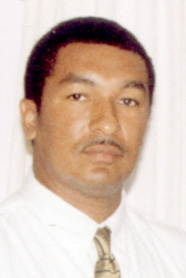 Lumumba ranted, "We have been patient with these people and they can't continue to pull wool over the eyes of the public. We have been waiting on these kits look how long now and we can't get them. We had competitions to prepare for and it was very expensive."
However, when Stabroek Sport spoke with Major yesterday he said that the organisation is currently finalising arrangements with the company. He was also hopeful that these arrangements can be tied up by August 24 when representatives of the company arrive in Guyana with the India national football team, which is scheduled to play Guyana in a goodwill tournament.
"We are in the process of finalising everything with Plus One right now and we hope that by now and the 24th (August) we will be able to settle this issue when they are here with India. We will be confronting them head on with the promise that they made and we hope to settle all issues then because they promised that they will be here," Major said.
Commenting on the credibility of the K&S Organisation, Major emphasised that "Kashif & Shanghai Organisation have no credibility problem and everything we say come to pass. We had a slight hiccup with Plus One in terms of the shipping and we hope that the shipping is settled by now and month-end.
"The shipment was purchased and made out of China and we hope this can be cleared up by month-end," Major reiterated.
Major, who is also the Organising Secretary of the Guyana Football Federation (GFF), said that he has been in constant contact with Lumumba on the issue. Major also conceded that Lumumba has all right to voice his concerns but the organisation is working on settling the issue.
In the meantime,  some persons have called into question the authenticity of the overseas-based company but Major said that he "thinks" the company is based outside of Miami. He added that the company's headquarters is situated outside Miami and the K&S Organisation is in communication with them almost every day via e-mails.
"We will be able to ask all the questions pertaining to where they are located when they get here," he said, adding that he has met two officials from Plus One, Chris Andries, and the Marketing Executive Donna Wilson when she was here in January to ink a four-year deal with the GFF.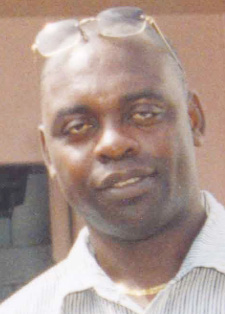 Meanwhile, the GFF had signed a four-year renewable sponsorship deal with the company in January in excess of US$350,000 annually. That deal would have enabled the Federation to equip national teams at all levels.
The company had also promised to make available to the GFF replica T-Shirts at wholesale prices and even market them on their (Plus One) website (www.plusoneusa.com).
According to internet searches the company was founded in 2004 by SUNCU Trading and Investment Group (STIG). When it was first conceptualized it was to cater to casual wear fashion before it embarked on developing football gear.
In September 2006 Hong Kong International investment banker Henry Mark Sui-Lin put together a proposal for  well over US$112M in a bid to take controlling interest of the SUNCU Trading and Investment Group HK Ltd. The acquisition was successfully completed by March 2007 and is now part of his business empire, Pembrook Group.
Around the Web