Work has restarted at the site for the FIFA Goal Project at Orangestein, East Bank Essequibo, according to acting president of the Guyana Football Federation (GFF) Franklin Wilson yesterday.
Wilson, who was elevated to the presidency after FIFA provisionally banned Colin Klass from all football-related activities due to his alleged involvement in the cash-for-vote scandal in Trinidad in May, told media workers at a news conference yesterday that workmen have commenced work on clearing a path to get to the proposed site for the facility that should house a national technical centre with a playing field, stands, dressing rooms and accommodation.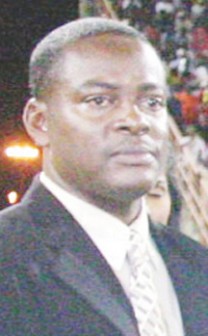 The facility's first phase should have been completed almost 10 years ago.
"They have commenced clearing of the area to the field and I think sand filling will commence shortly. Maybe sometime in the week the federation will arrange for a media tour to visit the site to have a firsthand look see and perhaps field some questions.
"We are hoping that pretty soon much work is done in terms of finalizing certain things about this project," Wilson stated.
Way back in 1999, Guyana, Belize, The Bahamas, Nicaragua and St. Lucia were the first batch of countries listed by the world governing body to benefit from a new initiative, the 'Goal Project'.
In 2001, FIFA president Sepp Blatter visited Guyana reportedly for the momentous turning of the sod, which would have effectively given the country its first football stadium that would have been under the control of the University of Guyana.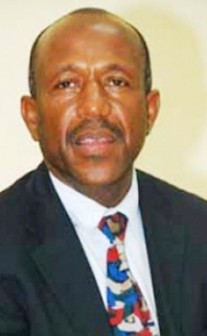 This was not done and Blatter promptly stated then that the erection of stadiums was the responsibility of government, much to the consternation of then Minister of Sports Gail Teixeira. She had stated then that she had been given the assurance of  a certain  Austin 'Jack' Warner that a football stadium valued at around US$20m was going to be built at the site.
Blatter subsequently stated that FIFA would contribute some US$400,000 if the GFF was able to acquire the  land.
When this newspaper had visited the area on May 31 this year, there was a load of sand at the entrance to the proposed facility and it was covered with grass while at the site the land was overrun with brushes and bamboo trees. There was also a three-room storage facility that was built last year by the GFF on the border of the proposed site.
Alki Investment Inc. is responsible for the construction of the US$400,000 facility and according to Klass, last year the company had already received 10% of the money.
Around the Web