Their inexperience showed but the national under-17 female footballers held on for a 1-1 draw against Curacao in their first match of the CONCACAF Under-17 World Cup Qualifiers at the Georgetown Cricket Club (GCC) Ground yesterday.
The downside of the young Guyanese performance was their several missed chances that could have seen the final score line much more one-sided. The young ladies were encamped for three weeks as opposed to three months by their opponents.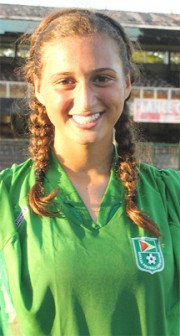 Curacao drew first blood in 37th minute with a strike from Samantha Statia before Canada-based Guyanese Sara Vaughn pulled the score even in the 52nd minute after three carefully placed passes.
However,  the Guyanese players were able to control most of the possession, especially in the second half despite the absence of any structured tactical play.
When Vaughn spoke with Stabroek Sport after the match she said that it felt good to score her first international goal, relishing the opportunity to play with her local teammates.
Vaughn, who plays for the Ajax Football Club in Canada, said that she has been playing competitive football for the past five years but yesterday she  felt she had to change her style of play to adapt to her teammates.
Most of the 16-year-old's teammates have not been exposed to a high level of competition, although the players from Lethem and Bartica seemed the most skilful of the bunch.
Manager of the team Colin Baker, in assessing the team's performance, said it was commendable but said the team should have netted more of their opportunities.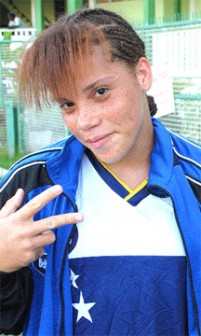 He maintained that although they were only encamped for a short period  they played competitively and the technical  team will be going back to analyse the performance while also structuring a game plan against Anguilla on Sunday at Uitvlugt Community Centre Ground.
He said that he could not be disappointed with the performance of the team and he is optimistic they will perform better in the next game, especially after getting a feel of the competition.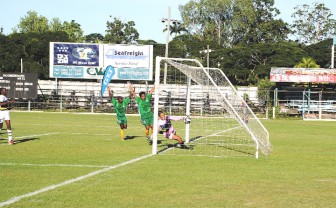 Around the Web