Notwithstanding the fact that Guyana and Trinidad and Tobago are in the same group for the upcoming FIFA World Cup qualifiers, Co Director of the Kashif and Shanghai Organization Aubrey `Shanghai' Major, feels that Trinidadian Jamaal Shabazz is the best person to coach the Guyana national team at this time.
"Guyana's football needs Jamaal Shabazz as he is the only non Guyanese coach who has a clear understanding of our culture and as a pulse for what is needed. The players love him, the Guyanese people love him,"         stated Major, who journeyed to T&T to meet with Shabazz last week.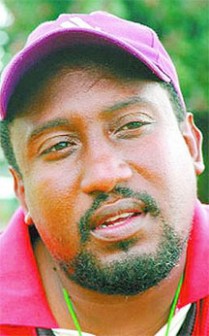 Shabazz was Technical Director of Guyana's football from 2005 to 2008.
During that period, he took the Guyana national senior team known as the Golden Jaguars from obscurity to its highest FIFA rankings.
Under Shabazz, Guyana received the FIFA award for the biggest upward mover in the rankings in 2006.
"Shabazz is more than a coach to Guyana's football, he is a brother and a friend the country loves him and we see him as a Guyanese, stated Major.
Major feels Shabazz can be a huge asset to the local programme.
"It is hard to explain the connection that he has with football in Guyana but everyone in Guyana believes he is the best person to take our game forward at the moment," he said.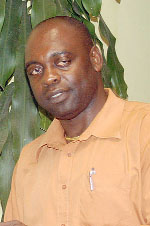 Major says Shabazz was tentative to accept the offer because Guyana and T&T are in the same group for the FIFA World Cup Qualifiers which start on September 2. Barbados and Bermuda are also in the-team second round Caribbean Football Union group from which the winner will advance to a third round group involving Mexico, Costa Rica and possibly El Salvador.
"I think he is very skeptical of how he is viewed by the T&T public because he loves his country, he told us he has to speak to the Minister of Sports Anil Roberts and a couple other people first, revealed Major.
Around the Web