The Georgetown Football Association (GFA) injunction remains in place but Judge James Bovell-Drakes on Friday ordered that lawyers for the Guyana Football Federation (GFF) prepare an affidavit in answer.
They have been granted seven days to answer the interim injunction that was granted by Bovell-Drakes on Tuesday which  prohibits the GFF from interfering in the management and administration of football in Georgetown.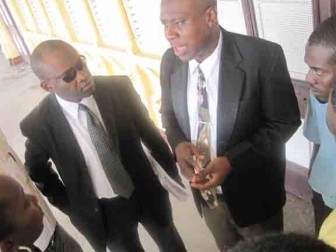 Upon the expiration of those seven days, according to lawyer for the GFA Roysdale Forde, the team will prepare a response by way of an affidavit  before the matter is called again on October 18 in the High Court.
Secretary of the GFA, Christopher Matthias, had brought the case on behalf of that body and it named GFF president Colin Klass, who is currently serving a 26-month ban by FIFA for his role in the cash-for-votes scandal in May, Carlos Prowell, Frankie Wilson, currently acting president, Aubrey `Shanghai' Major, Dwayne Lovell, Vanessa Dickinson, Noel Adonis and George Rutherford from interfering in the management of football in Georgetown.
The matter was also brought on behalf of the Flamingo, Charlestown, Georgetown, Beacon, Santos, Sunburst Camptown, Guyana Defence Force (GDF), Houston Stars and Fruta Conquerors football clubs.
Around the Web