The Pepsi Hornets rugby team overpowered Yamaha Caribs 17-5 in the Guyana Rugby Football Union (GRFU) 15-a-side tournament when the two powerhouses met last Saturday at the National Park rugby field.
Both teams entered the game after recording convincing wins against the Guyana Defence Force (GDF) rugby team and took the same level of intensity into their head to head clash.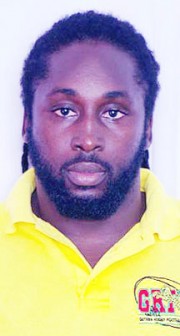 The game saw a superbly well coordinated and fast moving Hornets team in very humid conditions dominating their spirited opponents in all departments of the game from start to finish. Caribs' senior player Theodore Henry was back in the line-up for the encounter and was well assisted by teammate Claudius Butts but the pair was never allowed to get their game going.
Hornets eventually won the game comfortably even though they were without the services of swift and attacking national player, Dane Parks, who suffered a dislocated shoulder during the game. Parks was treated at the venue by a GDF medic who was present for the game.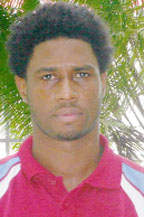 The try scorers for Pepsi Hornets were Jason Tyrell, Troy Bascom and Rondel Mc Arthur with one successful conversion taken by Ryan George. Meanwhile, Caribs' consolation try was scored by Kevin Joseph, but was not converted.
Hornets will now go into the penultimate round of the tournament as leaders, having beaten GDF and Caribs.
The next game is scheduled for Saturday and will see Pepsi Hornets come up against GDF for a second time. The game kicks off at 3.30 pm.
Comments

The Hornets players used their skill and experience and held their nerve to come from behind and sting a game UG outfit, 34-28 to lift the GRFU 10s league trophy yesterday at the National Park.

Despite the recent inclement weather, the spirit of the national rugby squad is far from dampened as the ruggers continue to prepare assiduously for the NACRA senior men's 15s Caribbean championships home game against Barbados on May 18.

By Emmerson Campbell The Guyana government will be giving financial support to the tune of US$10,000 towards the participation of the national men's rugby team at the Pan American championships in Guadalajara, Mexico and the NACRA championships in Barbados.
MONINO, Russia, (Reuters) – Russia believe they can  win their opening match on their rugby World Cup debut with  coach Nikolai Nerush saying their inclusion is a big boost for a  set-up which receives "peanuts".

The annual Banks DIH Sevens Rugby competition which was scheduled for yesterday in the National Park was postponed due to the heavy rainfall.