The annual Banks DIH Sevens Rugby competition which was scheduled for yesterday in the National Park was postponed due to the heavy rainfall.
The season opener would have been played between the three powerhouse teams of the Yamaha Caribs, Pepsi Hornets and the Guyana Dedence Force (GDF).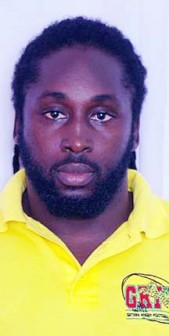 The teams will now have to wait until this weekend to prove themselves according to national coach, Theodore Henry.
The females will also be in action when the tournament kicks off this weekend as the Yamaha Caribs and the Pepsi Hornets will match-up against each other.
The tournament will take a round robin format before heading into its knockout stages at the said venue.
Comments

The Hornets players used their skill and experience and held their nerve to come from behind and sting a game UG outfit, 34-28 to lift the GRFU 10s league trophy yesterday at the National Park.

Despite the recent inclement weather, the spirit of the national rugby squad is far from dampened as the ruggers continue to prepare assiduously for the NACRA senior men's 15s Caribbean championships home game against Barbados on May 18.

By Emmerson Campbell The Guyana government will be giving financial support to the tune of US$10,000 towards the participation of the national men's rugby team at the Pan American championships in Guadalajara, Mexico and the NACRA championships in Barbados.
MONINO, Russia, (Reuters) – Russia believe they can  win their opening match on their rugby World Cup debut with  coach Nikolai Nerush saying their inclusion is a big boost for a  set-up which receives "peanuts".

The Guyana Rugby Football Union (GRFU) will complete a successful School's Rugby Summer Camp today with a sight-seeing tour around Main Street, Georgetown.