By Treiston Joseph
The Athletics Association of Guyana (AAG) will  meet to discuss the way forward for the selection of the Carita Games team since the re-run of the Carifta Trials scheduled for Sunday at the Police Sports Club Ground, Eve Leary was called off due to heavy rainfall.
Junior vice president of the AAG Brandford Burke told Stabroek Sport on Saturday that the ground was flooded on Saturday and too soft to run on on Sunday.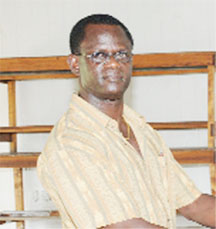 The submission date for teams participating in the Carifta Games in Jamaica is March 31 and AAG president Colin Boyce told Stabroek Sport that "the executive will have to meet and discuss the way forward because more than likely if we delay time will catch up with us."
Boyce stated that the AAG will meet today to discuss the Carifta Team and the next week-ends' Rigby/Nedd Games in honor of the late Roxanna Rigby and David Nedd.
Questioned whether this week-end's meet could also be used as a means of selection for the Carifta Team, Boyce said:"Well, definitely we'll be up there and I'm supposed to get a feed back on Tuesday about the ground conditions and although we were shut out by the rain any competition that we could use to identify any possible candidates will be great especially since the field events were not done."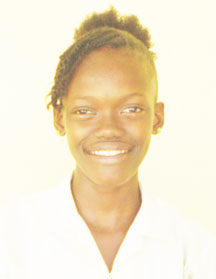 Meanwhile, Jervina Straker, Stefon James, Chavez Ageday and Melissa Byass  are strong candidates for selection for the Carifta Games especially  Straker  who is a double gold medalist in the 800 metres and who will be looking to defend her title.
James has shown he is capable of good performances with a 50.95s run in the 400 metres while Ageday has the experience of the big stages and a time of 10.11s in the 100 metres earlier in the season at a development meet.
Byass, to her credit, has shown vast improvement in the 400 metres.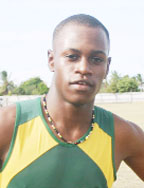 The Rigby/Nedd Games will kick off from 10:30hrs at the Blairmont Community Development Centre Ground, Berbice.
Around the Web