The final and third day of the Guyana Defense Force (GDF) Inter-Unit Championships at Camp Ayanganna Ground was postponed yesterday due to heavy rainfall.
The final day will now take place on July 27 at  the same venue from 10:00hrs.
The meet which is missing three of its reigning Joint Services champions in Quince Clarke, Rupert Perry and Patrick King for the 100, 200 and 400 metres respectively will see some new faces emerging in those events.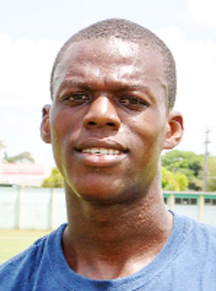 Dellon DeAbreu qualified for the 100 metres final with the fastest heat time and is the clear cut favorite to take the event in the absence of Perry and Clarke, but  he will have to match strides with Leslain Baird in the 200 metres final.
Baird ran the fastest 200 metres heat  as well as the fastest 400 metres heat  and while he is the clear favorite for the 400 metres final in the absence of King, his sprint double aspirations could be hampered in the 200 metres by DeAbreu who ran the second fastest heat time in the 200 metres.
"Well it's a competition. I'm looking to run around 21.3s, it's a pity the rain had to fall but I was looking forward to running Baird and winning," DeAbreu told Stabroek Sport.
Seasoned campaigner, Tyshon Bentick will also look to bounce back from his 800 metres heat loss at the hands of Kareem Aaron who came from behind to steal the race.
On the female side it is anticipated that the women's 100 and 200 metres will be  close encounters between Tiffany Smith and Letitia Miles as both looked impressive in their respective heats, achieving  similar times.
Around the Web