Today's field events will determine the winner of the East Georgetown Inter-Schools competition but yesterday the athletes were quite assertive on the track, throwing down the gauntlet to competitors in  the upcoming National Track & Field, Cycling and Swimming championships next month.
Up to press time yesterday the front runners were New Campbellville Secondary School (NCSS), Tutorial High School, North Georgetown Secondary School (NGSS), St. Joseph's High (SJH) and Queenstown Community High (QCH)  along with Sophia Special School (SSS)in striking distance.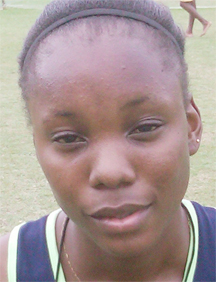 Alita Moore (SSS), Ebony Nelson (NGSS), Errol Welcome (NCSS), Kevin 'Da Menace' Scott (SSS), Mark Jervis (QCH), Ayesha Bovell (NCSS) and Quacy Simpson (QCH) were a few of the many standout athletes at the Bourda Ground yesterday.
The 17-year-old Moore, a member of the Police Youth Sports Club and Inter-Guiana Games (IGG) selectee, comfortably completed the sprint triple in the under-18 category. She indicated afterwards that she did not have the competition she was anticipating yesterday.
However, she expects more opposition next month during the November 14-18 championships at the Guyana National Stadium. She also disclosed that she did not have an opportunity to prepare as she would have liked due to her academic schedule  but is hopeful she will be ready by  next month.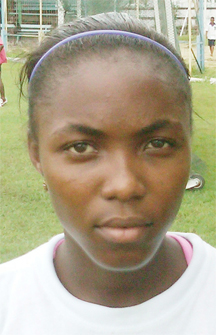 Suann Bynoe settled for second in the 100m and 200m while Lisa Headley placed second in the 400m behind Moore.
Nelson, 18, also emphasised that she has not been training and so there was some stiffness after winning the 100m, 200m and 400m in the under-20 category. The Mercury Fast Laners athlete also stated that she was away from training for some time but assured that she will be at her best although she does not  know whether Junior Commonwealth athletes Letitia Myles and Tiffany Carto will be at Nationals.
The petite sprinter said that she used the four yesterday as an assessment guide for how much work needs to be done for next month and also to "give her school some points."
Scott, on the other hand, said he remembered the words that his coach Lyndon Wilson always says to him. He pointed out that Wilson, trainer at PYSC, would say to him that "sometimes it is not always about the work you put out but what is inside you."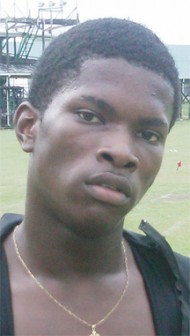 This point was made against the backdrop that he has only been running for two years. While he had put training on hold to prepare for the Scholastic Aptitude Test (SAT) he exuded confidence in saying that he wants to "not only destroy the under-20 200m but dismantle it."
In addition, Scott said he hopes to run a sub-50 400m, "48s to be exact." He said that with the inspiration from his mother, Kim Gordon, all these feats will be possible.
Bovell won the 1500m and 3000m ahead of Siddiqa Shabazz, who won the 400m and 800m, in the under-16 category. In the male category Sampson won the grueling 400m and 100m races.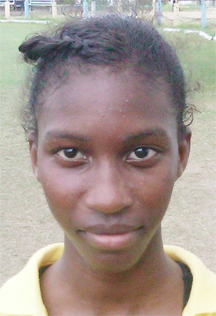 Welcome was also unstoppable in the sprint triple while Jervis won the 200m, 800m and 1500m under-16 races. Double Carifta gold medalist Jevina Straker hardly broke a sweat, winning her pet events, the 800m and 1500m in the under-18 age group while Adama Roberts beat the field in the 800m and 1500m races.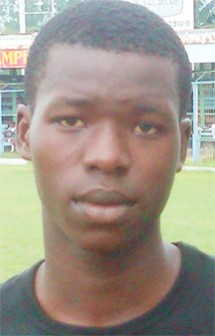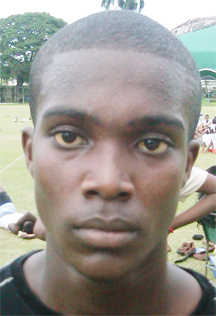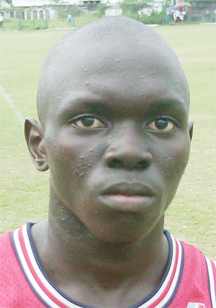 Comments
EUGENE, Oregon,  (Reuters) – Keni Harrison equalled the second-fastest 100 metres hurdles ever run and fellow American Justin Gatlin breezed to a sparkling but wind-assisted 100 metres victory at the Prefontaine Classic Diamond League meeting yesterday.
LONDON, UK,  CMC – Usain Bolt led his Racers Track Club (RTC) of Jamaica to victory in the 4×100 metres relay to culminate the Sainbury's Anniversary Games  yesterday.

'A' Division on 96 points maintained its lead at the end of the second day of the Guyana Police Force (GPF) annual Inter-Division track and field championship at the Police Sports Club ground, Eve Leary yesterday.

ST.GEORGE'S, Grenada,  CMC- Reigning World and Olympic 400 metres champion Kirani James is Grenada's sports personality of 2012, copping his fourth consecutive title at the weekend.

By Iva Wharton Coming off a sub par year in 2011 by her usual lofty standards, top female long distance athlete Alika Morgan is contemplating participating in more international competitions this year.