The Indian Cultural Centre Film Club will screen Shyam Benegal's film Mandi  this afternoon from 5.30 pm at the Indian Cultural Centre in New Haven, Bel Air.
The film is a satirical comedy on politics and prostitution, and stars Shabana Azmi, Naseeruddin Shah and Smita Patil.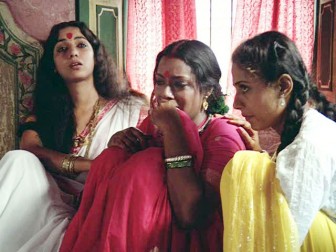 Based on a classic Urdu short story Aanandi by Pakistani writer Ghulam Abbas, the film narrates the story of a brothel, situated in the heart of a city, an area that some politicians want for its prime locality.
Rukmini Bai (Shabana Azmi) is the owner of the brothel which is forced to move to the outskirts of the town when the land is wanted for prime development. The film is based around the various characters who are all involved in the lives of the women at the brothel.
The film won the 1984 National Film Award for Best Art Direction for Nitish Roy. It was selected Indian Panorama at Filmostav, Bombay 1984, and was invited to the Los Angeles Exposition (FILMEX), the Hong Kong International Film Festival 1984, and London Film Festival 1983.
The public is invited and admission is free.
Around the Web