Hi Everyone,
A few weeks ago, I received a request for a recipe for Cheese Pie, "the kind that sells at Salt and Pepper." The request came from a regular reader of this column. Always using requests as an opportunity to learn, test and re-test recipes, I set about making cheese pies and exploring their origin.
A quick search online was revealing. The Cheese Pie that we make in Guyana is a riff of the Portuguese Egg Tart, pastel de nata. And, in essence, it is like a mini quiche, drawing influence from the British proclivity for custards baked in pastry.
It is believed that Catholic nuns in Portugal created pastel de nata some time before the 18th century. Pastel de nata is made with a sweet egg custard, similar to the custard of crème brûlée. It is a very popular item in Portugal as well as in Hong Kong and other South East Asian countries to which this delicious tart has travelled.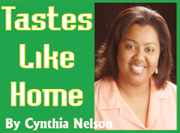 I suspect that what we did in Guyana, as is done throughout the world with food that has travelled, is that we adapted the Portuguese egg tart and married it with our penchant for English pies and came up with a Guyanese cheese tart. In essence, the Guyanese cheese pie is a pie with an outer pastry crust that is filled with cheese and an egg custard and baked. It's very easy to make at home. The most challenging thing would be making the pastry. And making the pastry would only be challenging for those who do not like to bake or deal with temperamental things such as pastry. But you know what? If you like, you can take a short cut and use store-bought short crust pastry dough. Still, I'd encourage you to make your own pastry, how else are you going to learn or to conquer your fear?
The thing that really moved me about this recipe request is the appreciation for a taste of home, at home!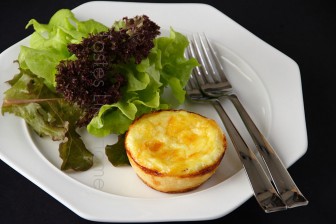 We've all at some time or the other, gone out to restaurants or an eating establishment or to the homes of family and friends, discovered new things and wanted to create them in our own home. The reasons for wanting to create the taste can vary. We want to create it because it was first-rate; we want to experiment; or we think that we can make it even better at home.  Or better yet, you want to make it to share with your family and friends, that's the best reason of all!
So how about firing up the oven and baking some cheese pies this weekend? Call some family or friends over, put on the kettle and have a splendid time. Make it for brunch or make it for tea. Oh come on, you can't make it for lunch, it's the weekend, some rice must be involved. A weekday lunch would be fine though. I'd like to suggest serving the cheese pies with some lettuce, I find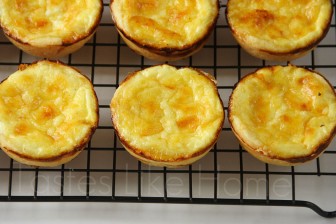 that it helps to cut the richness of the pie and compliments it well.


Cheese Pies
Yield: 14
Ingredients
For Pastry:
(Adapted from Tastes Like Home-My Caribbean Cookbook)
2 cups all purpose flour, plus extra for dusting
1 ½ teaspoons sugar
1/8 teaspoon salt (a pinch)
2 oz cold vegetable shortening, cubed
6 oz cold unsalted butter, cubed
3 – 4 tablespoons iced water
For Filling:
2 cups grated cheddar cheese
3 eggs, room temperature
¾ cup whole milk
¼ teaspoon salt
¼ teaspoon black pepper
Directions
For Pastry:
1.  Add flour, sugar and salt to the bowl of a food processer and pulse a few times to mix.
2.  Add shortening and butter to flour and pulse until the mixture is coarse with pebbles of butter and shortening. Alternately, cut in the butter and shortening to the flour using a pastry blender or two dining knives or your fingers.
3.  Add water and pulse until the dough starts to come together. Do not over mix.
4.  Transfer the mixture to a clean work surface and bring the dough together in one mass. Pat into shape and wrap tightly in plastic wrap. Refrigerate for at least 30 minutes before use.
5.  When you're ready to make the pies, remove the dough from refrigerator and rest for 5 minutes before starting to work with it. This time will vary depending on the temperature in your kitchen.
For Filling:
1.  Add eggs, milk, salt and pepper to a measuring cup (for easy pouring) and whisk together
For Assembling:
1.  Preheat oven to 350 degrees F.
2.  Lightly brush muffin pans with oil and set aside.
3.  Flour work surface and roll dough into ¼-inch thickness. Using a 4-inch cookie cutter or any thing such as a bowl etc with a round 4-inch diameter and cut as many circles as you can.
4.  Arrange each piece of cut pastry into muffin pan. Gather up the scraps of the pastry and roll and cut again until the pans are filled. Refrigerate the pans for 10 minutes or until you are ready to add the filling.
5.  Remove the chilled pans and fill each muffin cup with cheese.
6.  Whisk the egg mixture as it might have settled and then pour in a little of the custard into each muffin cup, just shy of the top of the pastry.
7.  Bake pies in oven for 25 – 30 minutes or until golden. Cool pans on wire rack for 5 – 6 minutes then remove pies and continue to cool on wire racks.
8.  Serve warm or room temperature – as is or with a salad.
Cynthia
Around the Web