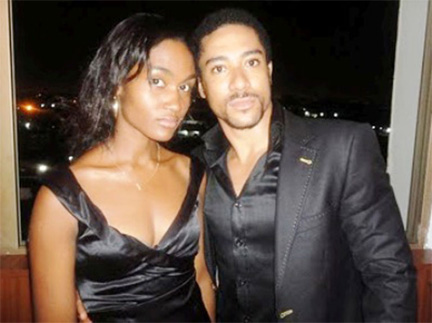 Ghanaian actor Majid Michel has admitted that he faces regular temptations to cheat on his wife but said he has remained faithful to his wife.
The Heart of Men star disclosed in an interview with Samuel Olatunji of Nigeriafilms. com that since he got married to Virna, his wife, in 2004, he has been faithful to her and does not see himself ever cheating on her.
Majid, aside his quick ride to stardom, is a fresh and good looking actor.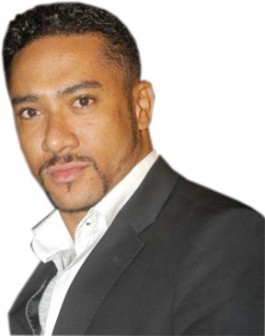 Asked if he has cheated before, Majid was quick to answer, "No, I haven't. No, I am like a mini god. God won't let me and I just can't see myself doing something like that. …the guilt will be too much for me to carry and I know it is just wrong. Maybe it is the way I grew up and the churches that put that fear in me and make me believe I can't do it."
Pushed to the wall about whether he has slept with another woman before marriage, he admitted: "I dated only one girl before I married my wife and since then there has been no one else. We have been together for 11 years now and she is the best thing that can happen to me and the most beautiful woman for me."
As to the numerous women – temptations that come his way – he revealed that he has never taken advantage of the situation because he has a way of handling those issues and "you know I love to be in the midst of women to marvel at what God created out of them and this makes me understand how to deal with them."
His wife, who is a maternity clothes designer, he said, has never doubted his fidelity. She knows what films he is going to do before he gets to do them. "We read the scripts together and go through the scenes too," he disclosed.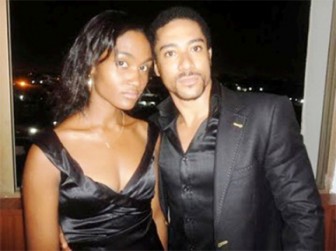 Majid who has over the years incurred the wrath of some section of the Ghanaian media and populace due to some of the roles he played in some movies – including showing his butt in Heart of Men, – said pornography is prominent in Ghanaian movies due to the demands of a story/script.
The actor who started acting in 1999 said, "It is all about the script. I would do a pornography scene if it connects with the film and it's important for the film. If there is need, I will [do it]."
Asked if he would appear totally nude in a movie, the actor said, "That will be a tough challenge and I'm telling you it is going to be tough but I can if I am really connected with the script and there is really a need for it."
Majid was born on September 22, 1980, in Accra, Ghana, to Michel Erawoc, a Lebanese, and Paulina Olympio, a Ghanaian. Majid was raised in Accra along with his nine siblings. He studied at the Academy of Screen Arts which is affiliated with Ashesi University.
Majid admits to not being fond of school at a young age.Majid began his acting career when he snug a role as "Shaker" in the theatrically successful TV series "Things We Do for Love." Following his success, Majid made a smooth transition to the big screen when he appeared in his first movie Divine Love, alongside Jackie Appiah, and Van Vicker. On the heels of the
success of his first, Majid has starred in one hit movie after another.
However, what makes Majid unique and sets him apart is his versatility as an actor. Majid is known for his ability to embody his character and his penchant for taking on challenging roles.  In his leisure time, Majid loves to draw and enjoys martial arts. His films include The Playboy, Tears of Womanhood, Royal Battle, Passion of the Soul, Blood Fight and Pretty Queen.
(Nigeria Films adapted)
Around the Web