International gospel recording artiste William Mc Dowell and his band will be headlining a concert this evening at the National Park.
Mc Dowell, who hails originally from Cincinnati, Ohio, is popular for his worship anthem "I Give Myself Away So You Can Use Me". The song was written and recorded by McDowell on his album 'As We Worship'.
According to a press release, the song is the cry of the singer's heart.  "Many have joined him in singing this song, but few know about the road Mc Dowell has walked, leading him straight to this place of sharing God's heart with the world," a press release said.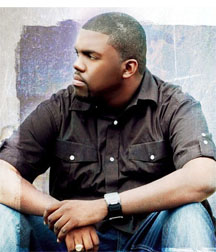 "His assignment and his message are relevant, powerful, thought-provoking and transforming," the release stated.
Mentored by gospel singer Ron Kenoly, Mc Dowell "now ministers at churches and for conferences across the globe encouraging others to join the movement sweeping the nations."
This will be Mc Dowell's first trip to Guyana and he says his aim is "to declare the truth of God's word by releasing an authentic sound that ushers people into the presence of God."
The event is being sponsored by the Love and Faith World Outreach Ministries in Sophia. Tickets cost $1,000 and children under 12 $500. They are available at Ashmin's Trading, Nigel's Supermarket and Keishar's.  Starting time is 7 pm.
Around the Web