Stage monitors were shut down for approximately ten minutes after the excitement and merriment may have become a little too much, prompting patrons at the 'Advantage' concert to drench themselves in water, juice and alcoholic beverages, which fell into the stage equipment.
However, this did not impede the revelry heard through the thunderous trampling and chanting of "Charge Up" at the Guyana National Stadium.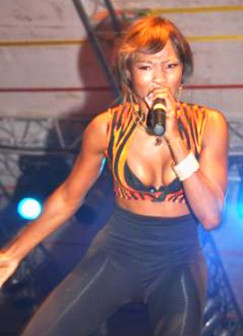 Some described the concert, featuring Machel Montano and the HD Band, as unforgettable. Some said it was one of the greatest shows ever witnessed in Guyana and others said it was of the best experience of their lives.
Last Saturday, the stadium was definitely charged up as the concert easily adopted the ambience of Mashramani and Carnival; the artistes offering a blend of great music which created a powerful energy among the crowd.
The headlining acts drew thousands to the venue and generated frenzy as fans bubbled, jumped and waved; artistes turned up the heat and excitement spread throughout the ground like a contagious disease.
Machel who appeared just about 12:30 am made his grand entrance remarkably decked out and with his six amazing HD dancers who brought crazy hype to the show.
Farmer Nappy, another well-known Trinidadian entertainer, added his own bit of flavour as he joined Machel and took over with his famous hit "Belly Dancer", which saw female patrons 'screwing the bulb' and 'stirring the pot'.
Patrice Roberts too drew major crowd support when she appeared and brought down the house with her strong vocals, with Zann managing to maintain the same level of excitement that was set by his band-mates.
The thousands present would undeniably agree that these entertainers were among the best having being able to keep an enthusiastic crowd going for two hours non-stop.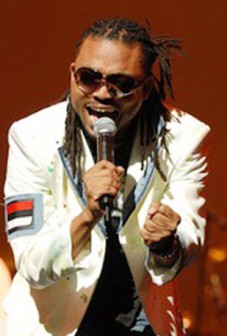 Despite the fact that many were under the impression that Machel would have been able to provide the ultimate soca experience by going until daylight, the show came to an end at around 3:15 am.
Prior to the performance by Machel and the other Caribbean acts, the audience was treated to a few locals. Spiderman kicked off the show with good energy followed by rising dancehall star Jory who set the mood with his signature lyrics and entertaining stage performance. Trinidad-based Guyanese Militant made a surprise appearance and performed some of his most classic hits including "Hot and Groovy" and "Passion".
Machel promised to bring along international act 'Pitbull' when he returns since he believes that the entertainment industry in Guyana deserves more exposure. He also expressed gratitude to the Hits and Jams team, the Government of Guyana, various sponsors and patrons for making the event possible.
Around the Web