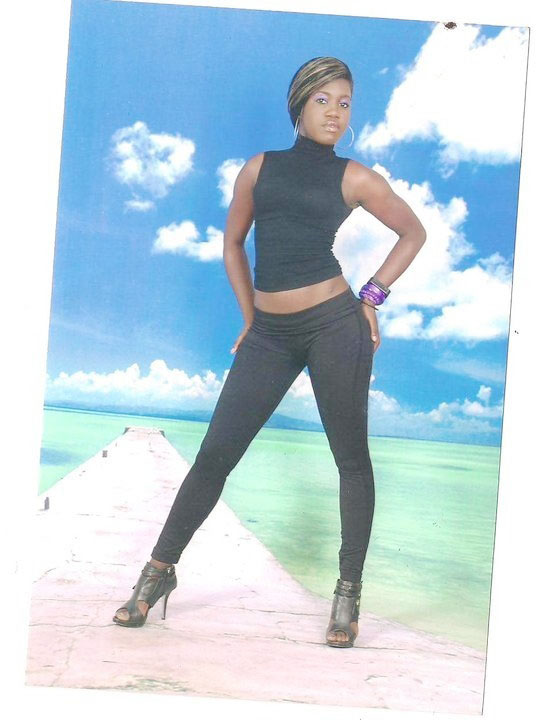 When Jackie Hanover picks up a microphone and begins to sing she has the ability to give you goose bumps, as her powerful voice resonates with emotion.
Yes, she is that good.
Jackie can bring the house down with her voice and should have producers begging to record her. It just seems wrong that she has no prospects right now, because of the constraints local musicians face. She is definitely a singer who can go far.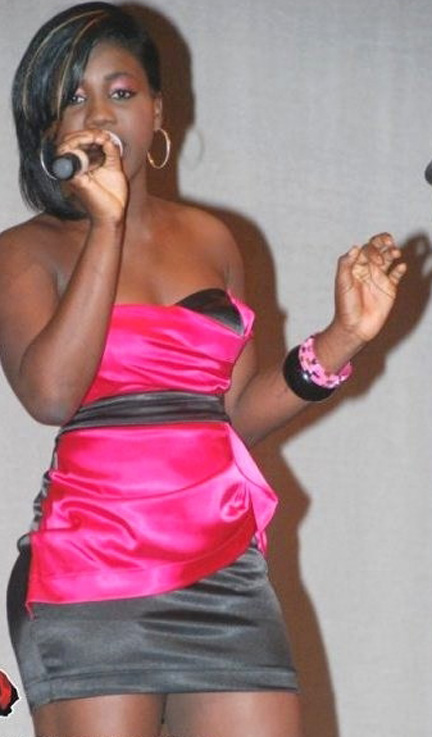 Now 21, Jackie has dabbled with journalism and is currently into public relations; she plans to study Communications at the University of Guyana, but really what she would like to do is just sing.
"It is very difficult to launch a career as an artiste in Guyana because of the lack of financial support and secondly I have met many constraints due to stereotypes people believe in," Jackie told The Scene in a recent interview.
But she is not one to give up, as she said she is persevering in spite of the obstacles thrown her way "even though I'm trying to attain an uncertain goal".
Anyone who has heard her would agree that she is worth listening to and if you have not then we would be bold enough to state that you are missing a treat.
She has a big voice. She is the type of singer who can pull long notes and sound good, and maybe that was the cause of her vocals being dismissed as a child.
"As a child no one actually paid attention to my vocal abilities, I was simply the little girl who made too much noise," she said with a light laugh.
Seeing her perform now it is hard to believe that as a child she was shy, as when she is in her element on stage one just concludes that she was born to be there.
"When I actually started to sing publicly, people encouraged me to pursue it [singing] as a career," she said and even though she has not moved in that direction as yet she still hopes that it will become a reality.
Her "fan base" as she puts it originated in school where she sang at many teachers' day ceremonies, graduations and other events.
But like many others it was in church that Jackie realized her "true vocal abilities. I was actually coerced to sing in church by a former neighbour who would listen to me sing every morning from her bedroom window."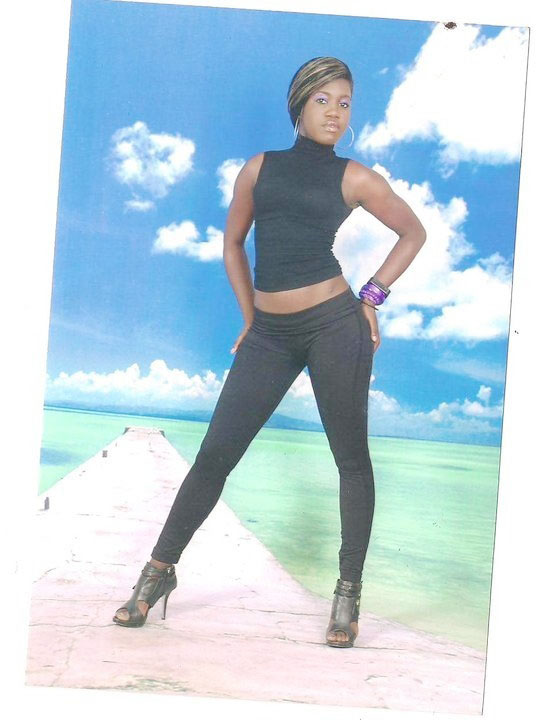 Jackie was called up on stage and described as a "special singer." Jackie said she "prayed" that the announcer was not referring to her "since it meant I was about to sing in front of a large crowd of people I hardly knew.  I was terrified." But she overcame her fears and "nervously sang several stanzas of a song. The crowd's reaction was very encouraging and since then I sang often in the choir as a worshipper."
'Emotional experience'
Jackie's first big break on local stage came in 2009 when she performed at a concert organized locally to raise funds for the January 2009 deadly earthquake in Haiti.
"This disaster had left me very distraught and I made a vow that I would contribute in some way to support this worthy cause," Jackie recalled.
Her determination saw her contacting Kerwin Bollers of Hits and Jams and requesting to sing at the concert. Her request was granted and she went on to perform Destiny Child's "Stand up for Love" to a very large crowd.
"It was a very emotional experience," she recalled.
Another performance that remains indelible on Jackie's mind was the one she did last year in Linden at Watooka House for a Mashramani concert with the HeatWave Band, of which she is a former member.
Initially disappointed by the small turnout to the concert, Jackie said, she and fellow lead singer Calvin Burnette went ahead and did their thing and "surprisingly had a blast in spite of the small audience. We sang for nearly an hour. Our clothes were drenched and the crowd were on their feet throughout the entire performance."
She told The Scene that she has performed with almost every local Guyanese artiste, while on the international side of things she along with the HeatWave Band performed as the opening act last year for Machel Montano and the HD Band concert. Earlier this year she was one of the opening acts at the Feminition concert which featured Queen Ifrica and Fayeann Lyons.
Jackie does not only sing as she revealed that she is currently independently working to write, record and release several songs this year.
"I'm in the process of selecting producers to work along with and hopefully garner financial support to produce my songs. I have no manager or anyone that acts in that capacity but I hope that through my works, I will be spotted by the persons," she revealed.
"I started writing songs since I was very young. I own several notebooks which are filled with lyrics that I have written throughout my life," she said.
However, Jackie confessed that she is not very confident "about my song writing skills" and hopes that she would one day link with a very good song writer as she is now building a foundation for her music career.
So far she has recorded three songs, one was done by Bonny Alves and the other two were recorded at Kross Kolor Studios.
Loud
Jackie described herself as a "very extroverted individual" and later narrowed it down to just being a loud person.
And she is deathly afraid of snakes and centipedes and basically anything that crawls.
"I really do consider myself a very nice, fair person though some may disagree since I'm very opinionated but I'm sufficiently confident in myself," she said.
And growing up in a single parent home with her mother and younger brother, and as one of five siblings between her parents, was difficult "but my mother was a very strong woman who fought very hard to teach us morals, discipline and the benefits of a solid education."
She has been working and supporting herself since she was 18, though it has been quite a struggle.
Asked about her reporting days, Jackie said that she was fresh out of high school and had always wanted to pursue a career in journalism and as such sought a job as a reporter at several media houses and was eventually hired by the MTV 14/65 News Update team.
"I worked there for several months then left due to circumstances and went onto HBTV Ch 9 First Look News to fill the same post. I was having a lot of difficulties in the media fraternity so I made a decision to leave indefinitely and I later ventured into customer service," she told The Scene.
Jackie is currently employed as a junior Public Relations Officer at Hits and Jams Entertainment.
"I really love my job because I'm a very talkative person and I love to write!"
From September she has plans to attend the University of Guyana to read for a Diploma in Communication after which she hopes follow with a degree in Marketing.
"I hope to attain these academic goals including several others to improve myself in my field of employment," she said.
Jackie revealed that she had also tried a thing with pageantry but admitted that she was never very enthusiastic about it. She participated in the Miss Bartica Regatta for the experience in 2009.
"It was a truly amazing experience," she gushed and recalled that they were treated to tours of beautiful Bartica, "rode on the rapids along the way to the Marshall Falls and experienced the exuberance of the Teperu Falls also in Region Seven."
"I eventually placed second runner-up in the pageant and also copped the titles of Best Gown with an Olympia Small design and Best Talent. I was not sad at all since the overall experience proved to be a better reward than the tangible prizes," she said.
Unlike many persons it is difficult for Jackie to say what neighbourhood she grew up in but rather she prefers to say that she is from Region Three.
"I've moved more than ten times throughout my life to various villages on both the West Coast and West Bank," she told The Scene.
samantha_alleyne2000@yahoo.com
Around the Web