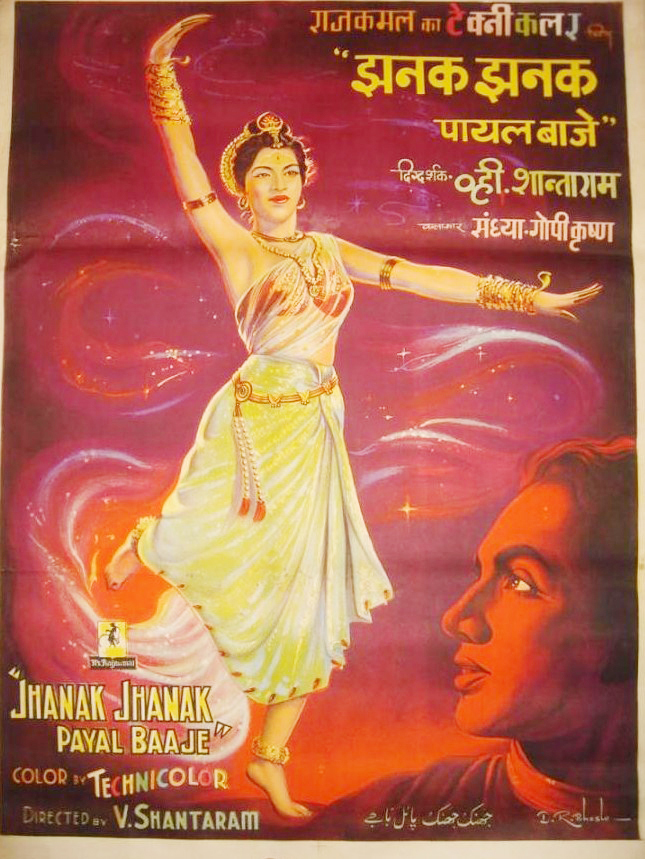 Members of the public are invited to a free screening of the 1955 film, Jhanak Jhanak Payal Baaje today from 5.30 pm at the Indian Cultural Centre in Bel Air.
This film was directed by Rajaram Vankudre Shantaram and was recognised as one of his best with five Filmfare Awards.
In the film, Mangal Maharaj (Keshavrao Date), a well-respected dance master who holds the prestigious title of Bharat Nataraj considers dance a spiritual discipline, and for him dance other than Indian traditional dance is vulgar. He also trains his son Girdhar (Gopi Krishna) who's due to partake in a national dance contest held once in every ten years.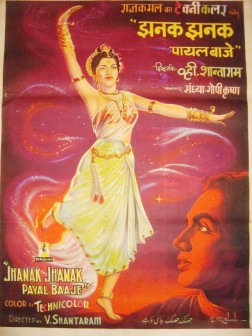 Mangal Maharaj would like Roopkala to be his partner, but ends up being disappointed with her. With only a year left for the Utsav, he chances upon talented dancer and singer, Neeladevi (Sandhya) and recruits her. He subjects her to strenuous training and he is pleased with her performance. Then he finds out that Girdhar and Neela have fallen in love with each other, and their involvement is interfering with their performance.
Unhappy with Neeladevi, he dismisses her, and sets forth to look for another dancer. The question remains: Will he be able to find another one, train her, and make her compete just in time for the Utsav.
The film was acclaimed for its sets, music and beautiful dance sequences. The main actors were all professional dancers.  The music is by Vasant Desai and playback singers include Lata Mangeshkar and Hemant Kumar.
The film's running time is 2 hours and 25 minutes. Admission is free.
Around the Web