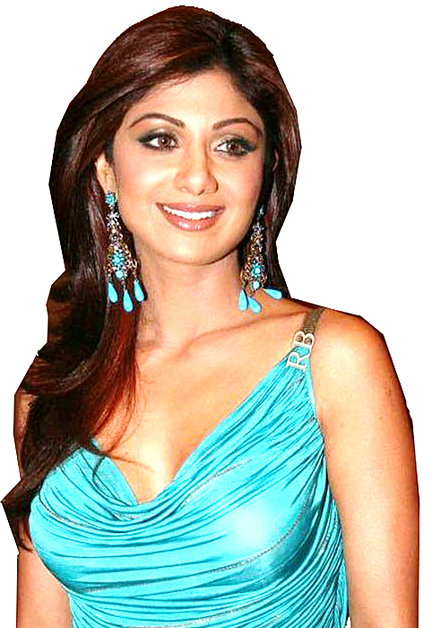 Popular Indian actress and model Shilpa Shetty was on Thursday announced as the star to headline the Bollywood/Filmi leg of the Jamzone string of events next month.
Kerwin Bollers of Hits and Jams Entertainment, at a press briefing on Thursday, said "Our choice is definitely Shilpa Shetty…We did some research and found that she is very popular in this region."
This concert which is slated for August 20 at the Providence Stadium, promises to be spectacular and absolutely different as Public Relations person of this specific event, Joel Ghansham, said that he will be carefully monitoring every aspect and small detail in the arrangement of the show.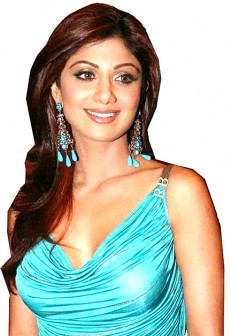 The selection, Ghansham explained, was based on the fact that Shetty is a constant professional and is also very reliable. She also possesses a South American/Caribbean flavor which makes her more adjustable for such an event. "She is more flexible at flaunting herself, in a good way that is, and has sex appeal," he added.
When asked what Guyanese should expect from Shetty as she has been married for about a year now and has not been in spotlight much lately, Ghansham responded, "She is sexy and talented and will be a force to reckon with."
Another confirmed act, Ghansham states, was the "fantastic, fabulous and well loved Karma Band" out of Trinidad. "I will be going to Trinidad myself to look at the costumes, colours, dance and every other thing," he eagerly said.
Meanwhile, Yog Mahadeo, Chief Executive Officer of the Guyana Telephone and Telegraph Company, the platinum sponsor, explained that in organizing the Jamzone event, it was ensured that everyone's taste and demands were met. "2011 has been a year I'm sure Guyanese will remember GT&T for," he said.
"We are going to the grassroot and doing what is necessary for sport, what is necessary for entertainment…and we are delivering the best we can deliver and the best anyone can deliver," the CEO further noted.
He also disclosed a new promotion which subscribers can expect. "Every minute you speak and every SMS you send on our network will give you one point to redeem for a special Christmas promotion," he said.
Bollers had further stated that this is only possible with the support of Corporate Guyana and GT&T.
Tickets for all Jamzone events, the promoter said, range from $1,500 to $3,000. VIP prices have not yet been revealed.
Around the Web