(Reuters) – It is not quite official, but it is pretty close. Singing star Jennifer Lopez will return as a judge on top-rated TV singing contest "American Idol," the program's lead producer said on Wednesday.
Executive Producer Nigel Lythgoe, in an interview on "American Idol" host Ryan Seacrest's radio show, was asked whether Lopez would return for an 11th season, and he said yes.
"I believe we're still waiting for the official announcements, but I'm delighted to say that all three judges, along with the brilliant host of 'American Idol,' is back for the next season," Lythgoe told Seacrest.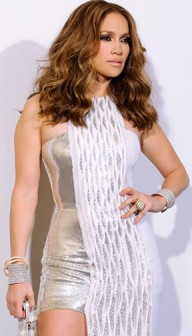 Lopez returns to join longtime "Idol" judge Randy Jackson and rocker Steven Tyler, the Aerosmith frontman.
Her decision to rejoin the No. 1-rated U.S. TV show has been the source of much speculation in Hollywood since the singer said earlier this summer that she was undecided.
Indeed, just last week at a meeting of television critics in Los Angeles, top programing executives for the Fox network, which airs "Idol," were tight-lipped on the subject.
Fox entertainment president Kevin Reilly told reporters that he had no headline-making announcements — "maybe like confirm Jennifer Lopez or something. No luck there."
Showbiz news web site TheWrap.com has reported that Lopez had already closed a deal that would pay her just over $20 million to return for the upcoming season, which will begin in January
Comments

At nineteen, Daniel Ifill is not just an ordinary teenager still trying to figure out a career but rather he is miles ahead as he is already a dancer, model and makeup artist who when he's not working his skills backstage on some performer's face is flaunting his stuff on a stage he takes charge of.

Young ladies from the ten administrative regions will today be sashed at the Everest Cricket Ground in anticipation of next Saturday's crowning of a new Miss Indigenous Heritage at the National Cultural Centre.

Tomorrow evening talented youths from the deaf community will take to the Theatre Guild stage in an evening of entertainment where dances, drama and fashion will be featured.

Craft artist and designer Natasha David has for almost a decade now been creating unique jawdropping pieces made mainly of natural materials which many would discard never dreaming that they could be used to create art.

Guyanese Paulla De Souza, who is touted as one of the Caribbean's and South America's most sought-after make-up artist (MUA), is scheduled to be in Guyana for a Beauty Empowerment Celebration on September 24, aimed at giving women the 411 on how to effortlessly look chic and gorgeous.