(Reuters) – It is not quite official, but it is pretty close. Singing star Jennifer Lopez will return as a judge on top-rated TV singing contest "American Idol," the program's lead producer said on Wednesday.
Executive Producer Nigel Lythgoe, in an interview on "American Idol" host Ryan Seacrest's radio show, was asked whether Lopez would return for an 11th season, and he said yes.
"I believe we're still waiting for the official announcements, but I'm delighted to say that all three judges, along with the brilliant host of 'American Idol,' is back for the next season," Lythgoe told Seacrest.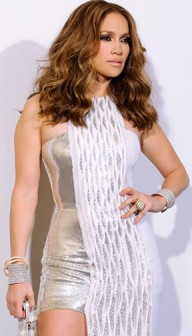 Lopez returns to join longtime "Idol" judge Randy Jackson and rocker Steven Tyler, the Aerosmith frontman.
Her decision to rejoin the No. 1-rated U.S. TV show has been the source of much speculation in Hollywood since the singer said earlier this summer that she was undecided.
Indeed, just last week at a meeting of television critics in Los Angeles, top programing executives for the Fox network, which airs "Idol," were tight-lipped on the subject.
Fox entertainment president Kevin Reilly told reporters that he had no headline-making announcements — "maybe like confirm Jennifer Lopez or something. No luck there."
Showbiz news web site TheWrap.com has reported that Lopez had already closed a deal that would pay her just over $20 million to return for the upcoming season, which will begin in January
Comments

Nineteen-year-old pop/soul singer/songwriter and personal designer Jasha 'JJ Artz' Abrams, when he isn't making a statement with his voice is doing so with fashion.

During my extremely short-lived tenure as a model for Donna Ramsammy-James when I lived in Guyana, I was always hesitant of highlighting it as something that I did.

Canada-based Guyanese and humanitarian Sangeeta Bahadur finished as second runner-up in the Miss India Worldwide Pageant at the Royal Albert's Palace in Edison, New Jersey last Sunday night, October 8.

The wee hours of Sunday morning saw 20-year-old stunner, Sherryanna Balkaran of Paramakatoi being crowned Miss Indigenous Heritage at the National Cultural Centre.

Guyanese will this evening be treated to a display of fashion and live entertainment at Tower Suites poolside as in honour of Miss World Guyana 2017 Vena Mookram as organisers also attempt to raise some much-needed funds to cover her wardrobe for the Miss World competition being held in China which kicks off October 20.