(Reuters) – It is not quite official, but it is pretty close. Singing star Jennifer Lopez will return as a judge on top-rated TV singing contest "American Idol," the program's lead producer said on Wednesday.
Executive Producer Nigel Lythgoe, in an interview on "American Idol" host Ryan Seacrest's radio show, was asked whether Lopez would return for an 11th season, and he said yes.
"I believe we're still waiting for the official announcements, but I'm delighted to say that all three judges, along with the brilliant host of 'American Idol,' is back for the next season," Lythgoe told Seacrest.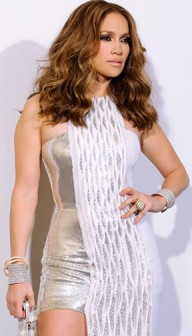 Lopez returns to join longtime "Idol" judge Randy Jackson and rocker Steven Tyler, the Aerosmith frontman.
Her decision to rejoin the No. 1-rated U.S. TV show has been the source of much speculation in Hollywood since the singer said earlier this summer that she was undecided.
Indeed, just last week at a meeting of television critics in Los Angeles, top programing executives for the Fox network, which airs "Idol," were tight-lipped on the subject.
Fox entertainment president Kevin Reilly told reporters that he had no headline-making announcements — "maybe like confirm Jennifer Lopez or something. No luck there."
Showbiz news web site TheWrap.com has reported that Lopez had already closed a deal that would pay her just over $20 million to return for the upcoming season, which will begin in January
Comments

Abeni Sullivan has been making strides as a designer in the fashion industry for some time now.

Ego is back this Christmas with his hot new single "Santa". Just a week ago, Quincy 'Ego' Lacon, through Ssignal Productions, released his latest hit on Facebook in time for the holidays.

Amina Khan has been putting her exceptional touches on cakes for a little over two years.

Artiste Gavin Mendonca has just released his second studio project through Kross Kolor Records – a four-song EP under the label 'Hung Up On Your Cross'.

Since Candacy Subrattie made her debut at Guyana Fashion Week (GFW) in September 2016 she has been requested by several designers to model their pieces.