(Reuters) – It is not quite official, but it is pretty close. Singing star Jennifer Lopez will return as a judge on top-rated TV singing contest "American Idol," the program's lead producer said on Wednesday.
Executive Producer Nigel Lythgoe, in an interview on "American Idol" host Ryan Seacrest's radio show, was asked whether Lopez would return for an 11th season, and he said yes.
"I believe we're still waiting for the official announcements, but I'm delighted to say that all three judges, along with the brilliant host of 'American Idol,' is back for the next season," Lythgoe told Seacrest.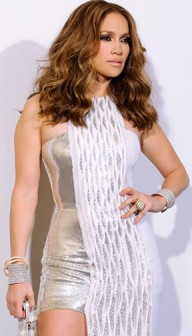 Lopez returns to join longtime "Idol" judge Randy Jackson and rocker Steven Tyler, the Aerosmith frontman.
Her decision to rejoin the No. 1-rated U.S. TV show has been the source of much speculation in Hollywood since the singer said earlier this summer that she was undecided.
Indeed, just last week at a meeting of television critics in Los Angeles, top programing executives for the Fox network, which airs "Idol," were tight-lipped on the subject.
Fox entertainment president Kevin Reilly told reporters that he had no headline-making announcements — "maybe like confirm Jennifer Lopez or something. No luck there."
Showbiz news web site TheWrap.com has reported that Lopez had already closed a deal that would pay her just over $20 million to return for the upcoming season, which will begin in January
Comments

One day she took all of her savings and ordered camera equipment, giving in to the pull of photography; she has not looked back since.

Eight gorgeous young women will vie for the inaugural Miss Teen Yarrowkabra crown on Saturday, November 25, at the Yarrowkabra Gym.

Last evening 18-year-old Vena Mookram would have flown the Guyana flag high on stage at the 67th Miss World pageant at the Sanya City Arena in Sanya, China.

Come tomorrow night at the Giftland Mall patrons would be treated to the 'Best of Nothing to Laugh About' which would comprise some of the best skits that show did over the last ten years since it entered the entertainment industry.

At just minutes to midnight on Sunday, November 5, Cindyann Khan was crowned the new Miss Guyana Talented Teen, and Oshay Roberts the first ever Miss Princess Guyana before a large gathering at the Promenade Gardens.