(Reuters) – It is not quite official, but it is pretty close. Singing star Jennifer Lopez will return as a judge on top-rated TV singing contest "American Idol," the program's lead producer said on Wednesday.
Executive Producer Nigel Lythgoe, in an interview on "American Idol" host Ryan Seacrest's radio show, was asked whether Lopez would return for an 11th season, and he said yes.
"I believe we're still waiting for the official announcements, but I'm delighted to say that all three judges, along with the brilliant host of 'American Idol,' is back for the next season," Lythgoe told Seacrest.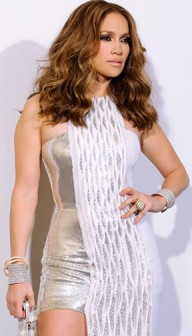 Lopez returns to join longtime "Idol" judge Randy Jackson and rocker Steven Tyler, the Aerosmith frontman.
Her decision to rejoin the No. 1-rated U.S. TV show has been the source of much speculation in Hollywood since the singer said earlier this summer that she was undecided.
Indeed, just last week at a meeting of television critics in Los Angeles, top programing executives for the Fox network, which airs "Idol," were tight-lipped on the subject.
Fox entertainment president Kevin Reilly told reporters that he had no headline-making announcements — "maybe like confirm Jennifer Lopez or something. No luck there."
Showbiz news web site TheWrap.com has reported that Lopez had already closed a deal that would pay her just over $20 million to return for the upcoming season, which will begin in January
Comments

Kareem 'cKush' Lewis's latest song "Another Day" has been blowing up the airwaves on 94.1 Boom FM and 98.1 Hot FM since its release last month.

Poetry on a stool and tassa drumming are among the treats as the Rupununi Music and Arts Festival continues today at the Manari Ranch.

Police Constable of Brickdam Police Station Michael 'Smallie' Small placed third with his song "Help Meh Stop the Violence" at the Junior Calypso competition on February 3, at the Mahaicony Fun Park.

Renata Burnette has been lighting up the poetic stage for the last two years.

Reggae/dancehall singer and songwriter Owen Adams recently released his brand new single "Life Too Short".