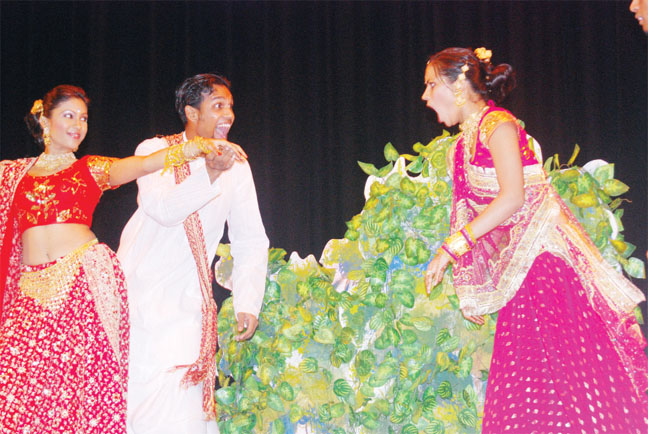 Colour, charm, grace and style is what is being promised when the 16th production of the Naya Zamana dance production comes to the stage of the National Cultural Centre next week Saturday during which the dancers will explode with each one bringing their unique dance ability to enlivened the production.
A release from the producers said this year's production is themed Sab ke liye (dance for everyone) will take patron on a "non-stop and exciting dive into the world of dance as every genre is explored and fused to create a fascinating canvas of bodies in motion."
Choreographer Dr. Vindhya Vasini Persaud, the release said, has worked with dancers of the Dharmic Nritya Sangh to provide the dynamic dance moves for this captivating "technicolour journey, where the dancers can fly, the images are spellbinding and the music elevates."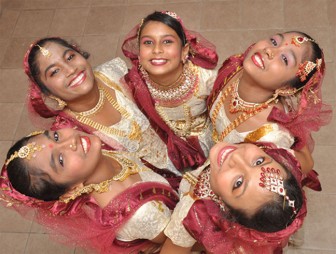 "[It will be] a litany of music and dance that can rocket you to the past, make you sit on the edge of your seats, have you laughing as you never did and remind you that the new generation of some fifty young dancers who have been trained at the Dharmic Sanskritik Kendra under the tutelage of Dr. Vindhya Vasini Persaud and her sister Simantini Persaud will continue to take dance to new heights," the release said.
 The dancers will be outfitted in spectacular costumes coupled with the amalgamation of personalities, talent, creativity and passion for dance. The dancers are trained in kathak, folk, bharatnatyam, modern and other styles of dance at the Guyana Hindu Dharmic Sabha's Sanskritik Kendra.
The sixteen year celebration of the journey of dance is being put on by the Guyana Hindu Dharmic Sabha, an organization dedicated to raising the bar and maintaining culture while at the same time working with young people to develop their talent and appreciation for the arts and culture.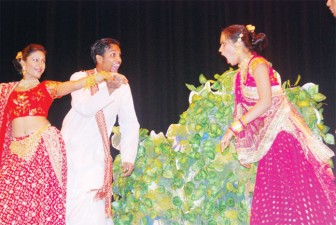 Sponsors include Digicel, TVG, NCN,NTN and Jai Signs for their support while tickets, which will cost $2,000 and $1500 can be purchased at the National Cultural Centre; Dharmic Kendra; Red Mango, Robb Street; Murti Shop. West Coast Demerara; and Bhagwan's in Water Street. Persons can dial 227-181 for more information.
Around the Web