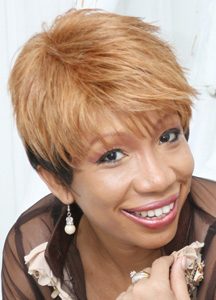 Well known local designer Sonia Noel is expected to receive a Caribbean Fashion Ambassador award from the USVI Fashion Weekend, a two-day event set for October 8 and 9 at the prestigious Frenchmen's Reef Resort on the island of St Thomas USVI.
According to a press release Noel, the driving force behind the Guyana Fashion Weekend (GFW), has been described by the CEO USVI Fashion Weekend Henry Marsham as a "phenomenal woman and an inspiration to many including himself."
"To be acknowledged out of my country for my contribution not only to the fashion industry in Guyana  is an amazing feeling and it propels me to do even more in the future because I know we in the Caribbean have something for special to offer the world in fashion," Noel said upon the announcement of the award.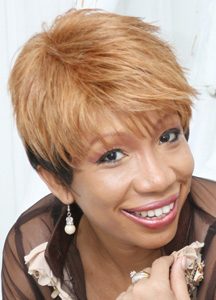 She disclosed that a small contingent of GFW models and designers will be joining her on the catwalk to promote the tremendous talent the country boasts. Most promising designers GFW 2008 Marcia De Santos, most promising designer 2010 Nelson Nurse, winners 2010 model search Steven Bagot, Alana Pheonix and designer Paul Burnett will be the GFW team in USVI.
"I am particularly thrilled to present this award to Miss Noel because she is a trailblazer and a true fashion tourism ambassador. I believe that designers, models, stylists and other fashion industry professionals are talented and have a lot to show to the world," Marsham said about Noel.
Meanwhile, Noel said she is also looking forward to attend the Caribbean China economic forum next month in Trinidad. October and November are expected to be busy months for the fashion diva as apart from her participation in USVI she will be in Trinidad & Tobago for a four-day fashion event at the Hyatt, and a fashion show in Tobago. She will also attend the 'Caribbean Fashion against AIDS' on the island of St Eustatius, as well as Antigua Fashion week. In Guyana November will see her and the team hosting what she described as "fusing… food and fashion."
October's award is not the first to come Noel's way as she has also received the Shabeau Magazine Award in 2007, while the GMSA presented her with an award last November for significantly raising the bar in the local fashion design industry and for initiating a process for accelerating the cross-border services trade in the fashion business.
Around the Web