This once in lifetime experience offers not only attractive prizes but also opportunities for travel as a beauty ambassador.
The much anticipated event which is set for October 28, at a venue to be announced, and would allow the lucky winner the opportunity to spend one week in Mumbai, India. The queen will also take away a cash prize and a four-year university scholarship among other special prizes.
With this in mind the stage is once again being set for this prestigious event that showcases beauty, culture, sophistication, talent and intelligence.
Roshini  Boodhoo, Miss India Guyana 2011, said that entering the pageant and capturing the crown impacted on her life but it  also gave her the opportunity to meet new friends and establish great bonds with beautiful and intelligent women in Guyana and on the international arena.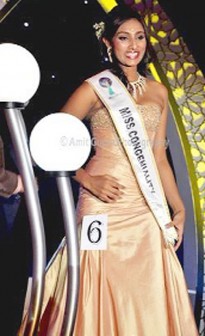 She further added that the pageant allowed her the opportunity to travel across the globe to Dubai "a land that everyone dreams to visit someday".
Boodhoo said that being determined and always being true to oneself are the most important assets of being successful in this quest.
Chandini Ramnarain, coordinator of the event said, "We are now accepting applications for suitable candidates to follow their dream of showing that Guyanese women can have that combination".
She further added that the contest is open up to at least 10 beauties who possess the drive and determination to compete in the pageant.
Around the Web