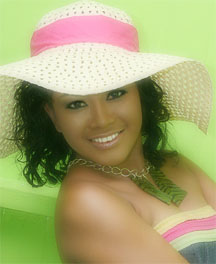 Next Saturday ten young women, from each of the ten regions in Guyana will vie for the title of Miss Amerindian Heritage. Today The Scene offers a glimpse of them to whet the appetites of pageant aficionados.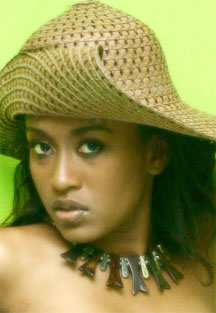 Treasure Alana James
From Region One (Barima/Waini) comes 18-year-old Treasure Alana James. Alana describes herself as "appreciative, free spirited and comfortable". Her platform for the pageant is 'The empowerment of women within the Hinterland Area'.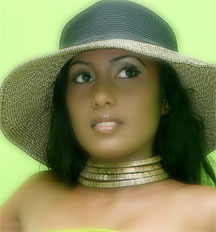 Ahide Marica Pearson
Ahide Marica Pearson, who is 17 and represents Region Two (Pomeroon/Supenam) says she is "charming, brilliant and self-confident. She will present on the platform: 'HIV/AIDS in the Amerindian Communities'.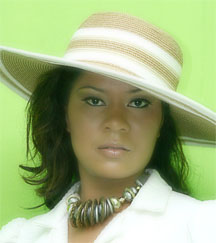 Naomie Samuels
Twenty-four-year-old Naomie Samuels is the representative of Region Three (Essequibo Islands/West Demerara). She will speak on the platform 'Cervical Cancer amongst Indigenous women in Guyana' and describes herself as "ambitious, friendly and caring".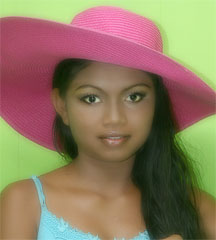 Marcia Ramjohn
Sixteen-year-old Marcia Ramjohn has chosen the hot topic, 'The empowerment of women against domestic violence' as her platform for the pageant. The Region Four (Demerara/Mahaica) representative describes herself as "caring, thankful and helpful".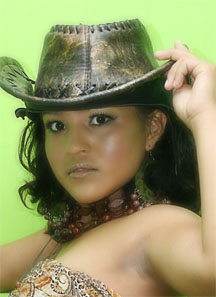 Deveika Lopes
The "talented, courageous and determined" Deveika Lopes has also chosen a burning topic for her platform, 'Challenges of teenage pregnancy with Amerindians'. This 17-year-old will represent Region Five (Mahaica/Berbice) at the pageant.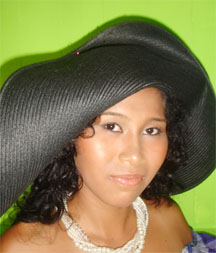 Neisha Vantrompe
Neisha Vantrompe, 16, says she is "talented, intelligent and fashionable". Representing Region Six (East Berbice/Corentyne), she will speak on the platform: 'Career choices in the Amerindian Community'.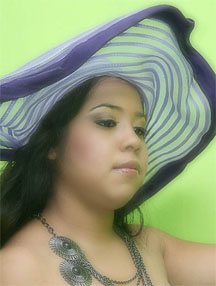 Azoney Mariza Clement
Azoney Mariza Clement will use her platform to speak about' Preserving Amerindian culture and traditions'. This 19-year-old representative of Region Seven (Cuyuni/Mazaruni) describes herself as "modest, spontaneous and diligent".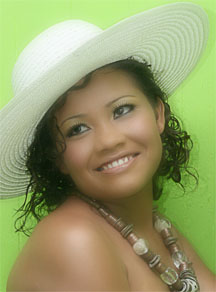 Joyce Velma Paul
Joyce Velma Paul, 20, represents Region Eight (Potaro/Siparuni). The young woman who describes herself as "stunning, talented and God fearing" will use her platform to address 'Creating job opportunities in Amerindian communities'.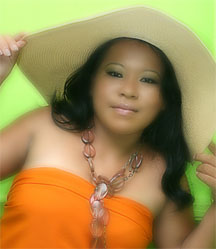 Gulene Salty
Gulene Salty who says she is "caring, sharing and loving" is 21 years old. She will represent Region Nine (Upper Takutu/Upper Essequibo) and has chosen as her platform 'Community based Eco Tourism'.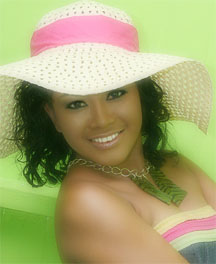 Annece Rose Hicks
The ambitious, courageous and confident Annece Rose Hicks plans to address 'Alcohol abuse in Amerindian Communities' as her platform. This 18-year-old will represent Region Ten (Upper Demerara/Berbice ).
Around the Web