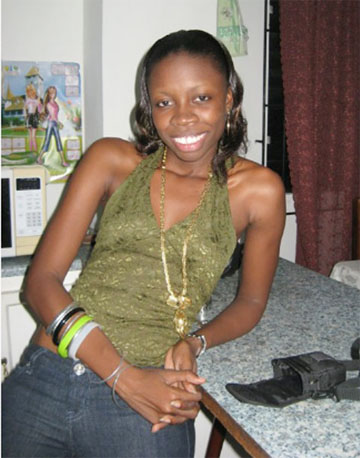 For Selector (Slt) Slimma born Mellisande Lampley, selecting music (deejaying) comes as naturally as breathing. Though she has given thought to the fact that it is a male-dominated profession, Mellisande has never let it faze her and she manages to balance deejaying with her studies at the University of Guyana.
Mellisande, a Georgetown girl – from Alberttown to be precise, started by mixing music for fun. The 21-year-old said her love for music – any music with a good rhythm saw her putting together mixes for family and friends; mixing music to play at family events and taking the role of DJ at these get-togethers.
But then she wanted more and the slim, attractive student began selecting with DJ Green Dunks at the Plaisance Guinness Bar. It was there that she collected her moniker Slt Slimma. "No matter what I wanted to call myself," she said, "everyone just started calling me Slimma or Slimz. So I decided I might as well go with what the people seemed to like and remember easily."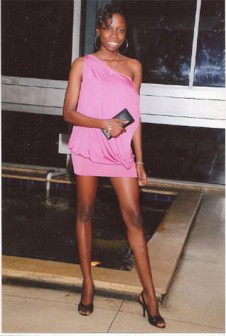 She credits journalist Gordon Moseley with helping her get the break she needed to start selecting music in the public arena. The president of the Guyana Press Association, Slimma said, heard her doing her thing one night at her godmother's house. He "offered to introduce me to some of his friends in the business, and the ball began rolling from there."
The International Relations student, who has her heart set on becoming a political analyst, said that getting her foot in the door was not that difficult.
"Being a girl worked in my favour in that endeavour," she said. However, she added, "I also got the distinct impression that they [the male DJs she worked with] didn't think I was very serious and which made it very hard to gain respect in that arena. [But] after a while with me they saw that I was serious and I started to gain respect in the field."
Slimma admits that she has had to also learn to do some amount of evasion, dodging unwelcome advances and chat-up lines from guys who probably thought she was fair game because she chose to be a DJ. "I had to work around that without bruising egos…," she said.
One of five siblings, Slimma is the middle child. "I come from a middle class family; lots of cousins, aunts, uncles, lots of get-togethers with good natured ribbing, the usual."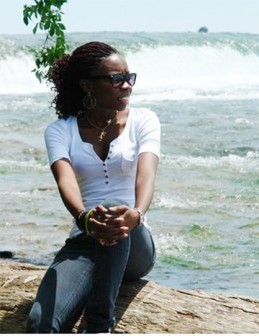 She describes her immediate family as including "two very sweet younger sisters and two over protective older brothers" who "tripped when I said I would be deejaying publicly." Her mother, however, was "very supportive. She just told me as long as I could balance it with my studies she was fine. Some people raised their eyebrows made some comments, but that's life, people will always talk.
"I try to live life my way and try my best not to step on any toes on my journey. I don't judge and I don't expect to be judged."
Slimma's brothers did not remain angry and are now her biggest supporters and "the first to be wherever I have a gig. I do get my support. My reputation precedes me and my fan base is growing exceptionally.
"My work as a DJ is very fulfilling. I learn new things from other DJs all the time. I meet new and exciting people every time I play out and it is like my job is an ongoing party." She's not complaining.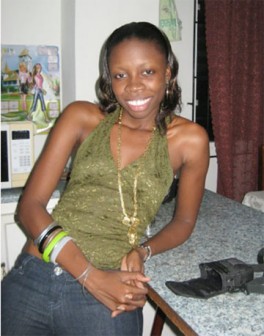 Asked how she prepares for a gig, Slimma said she tries to sleep a lot so that she's not tired at the event and would "go over my music, my laptop make sure everything is working the way it should. I never really make decisions until I'm at the venue and can feel the atmosphere."
Slimma spins music 3-4 days a week maximum, depending on the season. She's usually at Upscale Restaurant & Bar and Buddy's Night Club, sometimes at other popular spots in the city. "My very favourite place is Upscale on poetry night which happens on the first Tuesday of every month and displays a wealth of young and old Guyanese talent. I'm exclusive with Buddy's Night Club as far as clubs go but I am available for hire for private parties and events, although the establishments that gave me my first jobs will have preference."
Slimma is motivated to continue as a DJ because "I love it. I am good at it and the opportunity presented itself, and who doesn't like getting paid to do something that they really enjoy.
"I think I balance it pretty well with my studies. My mom hasn't decided to wring my neck, so I think I'm holding up well." And whatever else she does, Slimma sees deejaying as "always being there since it really calms me down."
Around the Web