Reigning Miss Guyana Universe Kara Lord, said yesterday that it was "truly an honour" to represent Guyana on an international stage, earlier in the month.  She said the pageant was exactly what she expected it to be – an unforgettable experience.
Lord was pleased to state that every time she stepped out she did her best, and that she wanted people to grasp the concept that Guyana is a warm and hospitable place.
Also present at the press conference, Miss Guyana Universe franchise holder Odinga Lumumba said Lord's preference is to "act like a queen and reign like a queen. She has the potential for being a great international model."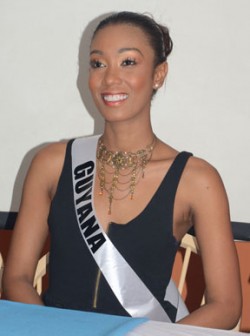 Lumumba also emphasized on the fact that this was the first time in pageant history where the final question was not the most important segment, "Anybody from the final five can be queen, it depends on whoever is dominant throughout the entire pageant," he said.
When asked what her plans are for the rest of the year, Lord said that she wants to become involved with volunteering.  She plans to do work with raising HIV and breast cancer awareness.  She also shared some advice for young girls who may be interested in pageants, "It's a personal choice for young women; you have to have a love for it. Treat yourself like a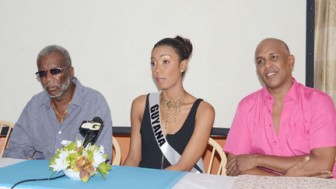 queen on a daily basis: treat yourself with respect and treat yourself well."
Around the Web